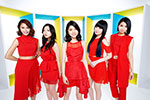 9nine is a Japanese idol group formed in September 2005 by LesPros Entertainment.
It currently consists of 5 girls. Each one of them has been assigned a color.
The girls are also actresses and models. Kawashima Umika played in several movies and dramas.
As its name suggests, 9nine was created as a 9-member group.
Nishiwaki Sayaka is the younger sister of Perfume's Nishiwaki Ayaka.
Biography / History
9nine was created in September 2005. The original members were Matsuzawa Azusa, Wagatsuma Miwako, Kato Rubi, Ashida Marie, Yoshida Mai, Yamaoka Midori, Satake Uki, Nishikawa Sakaya and Miura Moe.
The idol unit released its 1st single Sweet Snow in February 2006.
They held their 1st live performance at Shibuya Duo Music Exchange in Tokyo in April 2006.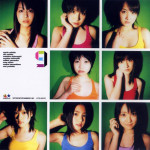 9nine made their major debut in March 2007 with the album First 9 under the label Victor Entertainment.
Their radio show 9nine Nandesu (9nineなんです) was broadcast on FM Nack5 between April and September 2009.
The radio program 9nine no Oyabi 9nine (9nineのお呼びで9nine。) was broadcast between January and June 2010.
Kawashima Umika, Yoshii Kanae and Murata Hirona joined the unit in July 2010 They were selected after having passed the audition and a training camp which was held during 3 days and 2 nights.
The idol group changed of label and signed under SME Records in September 2010.
Their TV variety show Go! Go! 9nine aired on Tokyo MX between September 2010 and March 2011.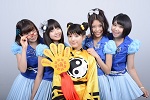 The single Iiaru! Kyonshi feat. Hao Hao! Kyonshi Girl (イーアル! キョンシー feat. 好好!キョンシーガール), released in November 2012, is the theme song for the drama Hao Hao! Kyonshi Girl ~Tokyo Denshidai Senki~ (好好!キョンシーガール〜東京電視台戦記〜) starring Kawashima Umika. She plays as a Daoshi (a priest in Taoism) fighting against Jiang Shi (Chinese vampire or zombie).
Kawashima Umika also acted in Hotel Transylvania, Tank Top Fighter (タンクトップファイター) with Ono Erena, Pin to Kona (ぴんとこな)…
In early 2014, Satake Uki voice acted robot QT in the anime Space Dandy.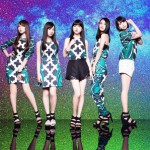 Kawashima Umika hosts the variety show I Am Bouken Shounen (アイ・アム・冒険少年) on TBS along with Okamura Takashi and Tanaka Naoki since April 2014.
Satake Uki made her debut as a DJ in July 2014.
9nine Dream Live in Nippon Budokan (武道館) was held in August 2014. It will be their first concert at this famous venue.
Their radio show 9nine plus started in January 2015.
The single Happy 7 Days, released in June 2015, was their first one for almost one year.
9nine celebrated their 10th anniversary in the summer of 2015.
Te single My Only One, on sale 2015, was the ending theme for the anime Ultimate Otaku Teacher (電波教師 ; Denpa Kyoushi).
Kawashima Umika will graduate in July 2016. She is going to pursue her career as an actress.
Profile
9nine
Years active : 2005 – present
Label : SME Records
Agency : LesPros Entertainment
Members
Satake Uki (佐武宇綺) – Purple
Nishiwaki Sayaka (西脇彩華) – Orange
Kawashima Umika (川島海荷) – Blue
Yoshii Kanae (吉井香奈恵) – Pink
Murata Hirona (村田寛奈) – Yellow
Former Members
Matsuzawa Azusa (松沢梓)
Wagatsuma Miwako (我妻三輪子)
Kato Rubi (加藤瑠美)
Ashida Marie (芦田万莉恵)
Yoshida Mai (吉田麻衣)
Yamaoka Midori (山岡みどり)
Shimogaki Madoka (下垣真香)
Miura Moe (三浦萌)
Discography
Singles
14/02/2006 : Sweet Snow
24/06/2008 : Show Time
21/10/2009 : Smile Again
20/01/2010 : Hikari no Kage (ヒカリノカゲ)
01/12/2010 : Cross Over
09/03/2011 : Shining ☆ Star
20/07/2011 : Natsu Wanna Say Love U (夏 Wanna Say Love U)
21/12/2011 : Chiku Taku☆2Nite (チクタク☆2Nite)
25/01/2012 : Shoujo Traveler (少女トラベラー)
20/06/2012 : Ryuusei no Kuchizuke (流星のくちづけ)
14/11/2012 : Iiaru! Kyonshi feat. Hao Hao! Kyonshi Girl / Brave (イーアル! キョンシー feat. 好好!キョンシーガール / Brave)
12/12/2012 : White Wishes
06/02/2013 : Colorful
12/06/2013 : Evolution No.9
20/11/2013 : Re:
12/03/2014 : With You / With Me
17/06/2015 : Happy 7 Days
26/08/2015 : My Only One
03/05/2016 : Ai Ai Ai (愛愛愛)
Digital Singles
26/07/2006 : Shine
30/08/2006 : Natsu Fuku (夏服)
14/02/2007 : Shiroi Hana (白い華)
30/04/2008 : Sky (CM Version) (Sky (CMバージョン))
25/06/2008 : Merry-go-round (メリーゴーランド)
25/03/2009 : Sakura Prelude (サクラプレリュード)
20/05/2009 : Unbalance (アンバランス)
29/07/2009 : Happy × 2 Eyes
Albums
21/03/2007 : First 9
09/07/2008 : Second 9
07/03/2012 : 9nine
13/03/2013 : Cue
18/06/2014 : Magi9 Playland
Links
News