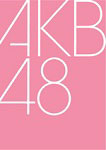 On the last day of the event AKB48 Group Rinji Soukai ~Shiro Kuro Tsukeyoujanaika!~ (AKB48グループ臨時総会~白黒つけようじゃないか!~) held at Nippon Budokan, it was announced that AKB48 will hold a concert tour in the 5 major Domes of Japan title AKB48 2013 Manatsu no Dome Tour ~Madamada, Yara Nakyaikenai Koto ga Aru~ (AKB48 2013真夏のドームツアー ~まだまだ、やらなきゃいけないことがある~) .
The concerts will take place in Fukuoka, Sapporo, Osaka, Nagoya, and Tokyo between July and August.
Moreover, some important team changes have been announced. Sashihara Rino has also been promoted to HKT48 Theater manager in addition to her activities as a member.
Schedule
20/07/2013 – 21/07/2013 : Fukuoka Yahoo! Auctions Dome
31/07/2013 : Sapporo Dome
07/08/2013 – 08/08/2013 : Osaka Kyocera Dome
16/08/2013 – 17/08/2013 : Nagoya Dome
22/08/2013 – 25/08/2013 : Tokyo Dome
Team shuffle
Promotions
Sasaki Yukari to AKB48 Team A
Hirata Rina to AKB48 Team K
Oomori Miyu to AKB48 Team B
Cancellation of concurrent positions
Kitahara Rie (AKB48 Team K) is no longer in SKE48 Team S
Yokoyama Yui (AKB48 Team A) is no longer in NMB48 Team N
Ishida Anna (SKE48 Team S) is no longer in AKB48 Team B
Kotani Riho (NMB48 Team N) is no longer in AKB48 Team A
New concurrent positions
Oba Mina in AKB48 Team B and SKE48 Team KII
Ichikawa Miori in AKB48 Team B and NMB48 Team N
Furuhata Nao in SKE48 Team E and AKB48 Team K
Yagura Fuuko in NMB48 Team M and AKB48 Team A
Kodama Haruka in HKT48 Team H and AKB48 Team A
Miyazawa Sae in SNH48 and AKB48 Team K
Suzuki Mariya in SNH48 and AKB48 Team A
Takajo Aki in JKT48 and AKB48 Team B