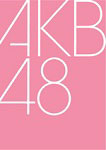 The 5th AKB48 Senbatsu Election 2013 will be live streamed on AKB48 official YouTube channel.
This special program will start broadcasting on June 8 at 17:15 (Japan time).
Fans can send cheering message to the members through Google+ and YouTube. The messages can be sent from June 4 to 8. They will be picked up on the screen before the start of the AKB48 32nd Single Senbatsu Sousenkyo (AKB48 32ndシングル 選抜総選挙).
For further details, read the official announcement : AKB48 Google+.
AKB48 General Election Live Stream (English)
Video Trailer
Related News