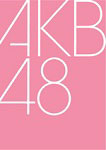 AKB48 Sousenkyo (General Election) Official Guide Book 2013 (AKB48 総選挙公式ガイドブック2013) will be published on May 15.
The book contains the profiles of the members, interviews, articles, various photos, and posters.
The 5th AKB48 Senbatsu Election 2013 will be held on June 8 at Nissan Stadium, Yokohama. The list of members participating in the event has been revealed on April 7.