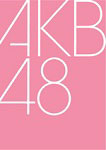 AKB48 Super Festival and 5th Senbatsu General Election 2013 will be held on June 8 at Nissan Stadium, Yokohama.
AKB48 Super Festival ~Nissan Stadium, Chicchie! Chicchakunaishi!!~ (AKB48スーパーフェスティバル ~ 日産スタジアム、小(ち)っちぇっ! 小(ち)っちゃくないし!! ~) will start at 15:00. All groups (AKB48, SKE48, NMB48, and HKT48) will perform at the concert.
Then, AKB48 32nd Single Senbatsu Sousenkyo will be held at 17:30. The voting period will run from May 21 to June 7. The single will be released in August. This time, former members who have been part of a group during more than 4 years, as Maeda Atsuko for example, will be able to stand for the election if they want.
As in previous years, 64 members will be selected. They will be distributed as follows :
No. 1-16 : Senbatsu Members
No. 17-32 : Under Girls
No. 33-48 : Next Girls
No. 49-64 : Future Girls