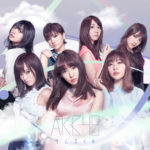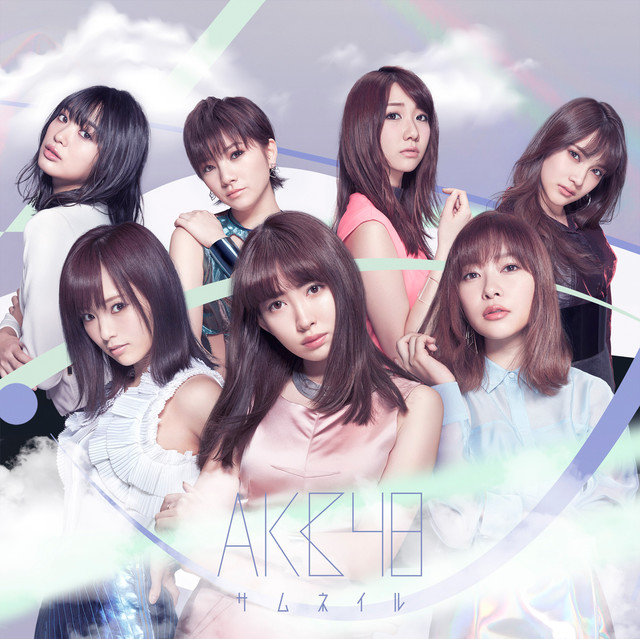 The new album of AKB48 Thumbnail (サムネイル) will be released on January 25.
This is the 5th original album of the famous idol group from Tokyo.
It contains the latest singles released from AKB48: Kuchibiru ni Be My Baby, Kimi wa Melody, Tsubasa wa Iranai, Love Trip / Shiawase wo Wakanasai and High Tension.
It is the last album of the AKB48 featuring Kojima Haruna, member of the 1st generation of the group of idols. She will be graduating at the end of February.
Hello Project group, Morning Musume '17, performed a song in this album with Sashihara Rino (HKT48) under the name Sashining Musume.
The album is sold in two editions and another in the theater of the group.
The DVD of the edition A contains a video of the group during a 2016 handshake event.
Tracklist
Type A

CD

Kuchibiru ni Be My Baby (唇にBe My Baby)
365 Nichi no Kamihikouki (365日の紙飛行機)
Kimi wa Melody (君はメロディー)
Tsubasa wa Iranai (翼はいらない)
Love Trip
Shiawase wo Wakenasai (しあわせを分けなさい)
Hikari to Kage no Hibi (光と影の日々)
High Tension (ハイテンション)
Ano Hi no Jibun (あの日の自分)
Get you! (par Sashining Musume)
Tanjoubi Tango (誕生日TANGO) (Iriyama Anna, Kato Rena, Kojima Haruna)
Coin Toss (コイントス) (Okada Nana solo)
Hibiwareta Kagami (ひび割れた鏡) (Kashiwagi Yuki, Komiyama Haruka, Takahashi Juri, Takayanagi Akane, Yokoyama Yui)
Ayamachi (過ち) (Yamamoto Sayaka, Inagaki Junichi)

DVD

AKB48 National Handshake Event LIVE Digest (AKB48 全国握手会LIVEダイジェスト)
Type B

CD

Kuchibiru ni Be My Baby (唇にBe My Baby)
365 Nichi no Kamihikouki (365日の紙飛行機)
Kimi wa Melody (君はメロディー)
Tsubasa wa Iranai (翼はいらない)
Love Trip
Shiawase wo Wakenasai (しあわせを分けなさい)
Hikari to Kage no Hibi (光と影の日々)
High Tension (ハイテンション)
Ano Hi no Jibun (あの日の自分)
Aokusai Rock (青くさいロック)
Runner's High (ランナーズハイ) (Oguri Yui, Goto Rara, Takakura Moeka, Matsuoka Hana, Yamamoto Ayaka)
Dakara Kimi ga Suki na no ka (だから君が好きなのか) (Ogino Yuka, Oda Erina, Suda Akari, Suto Ririka, Tano Yuuka)
Bucket (バケット) (Matsui Jurina, Miyawaki Sakura, Watanabe Mayu)
Theater Edition

CD

Kuchibiru ni Be My Baby (唇にBe My Baby)
365 Nichi no Kamihikouki (365日の紙飛行機)
Kimi wa Melody (君はメロディー)
Tsubasa wa Iranai (翼はいらない)
Love Trip
Shiawase wo Wakenasai (しあわせを分けなさい)
Hikari to Kage no Hibi (光と影の日々)
High Tension (ハイテンション)
Ano Hi no Jibun (あの日の自分)
Dare ga Watashi wo Nakaseta? (誰が私を泣かせた?)
Subete wa Tochuu Keika (すべては途中経過) (Kitahara Rie, Shiroma Miru, Furuhata Nao, Minegishi Minami, Mutou Tomu)