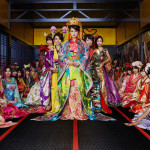 3 new overseas sister groups of AKB48 have been officially created : TPE48 in Taipei (Taiwan), MNL48 in Manila (Philippines) and BNK48 in Bangkok (Thailand).
This announcement was made on March 26th during AKB48 concert at Yokohama Stadium.
TPE48, MNL48 and BNK48 are going start activities during the year of 2016.
On stage, the members of AKB48, as well as fans, were very surprised and pleased by this news.
Further details will be announced later.