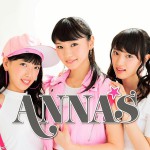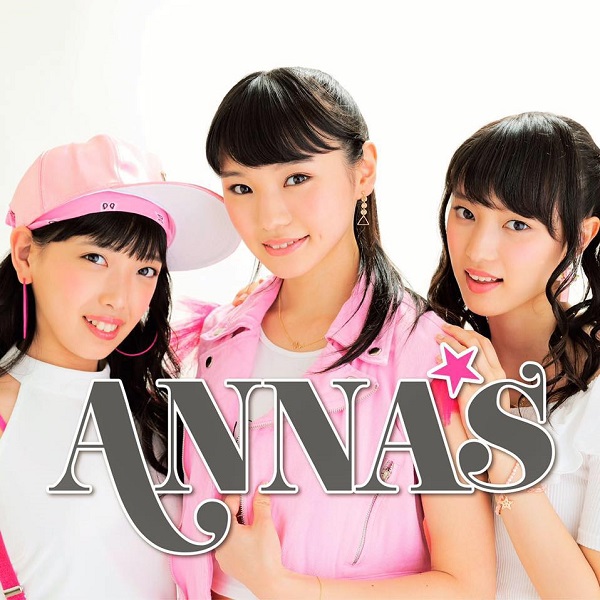 Anna☆S is a Japanese idol group formed in 2010 by Nishida Project (西田プロジェクト代表).
It currently consists of 3 members.
The idol unit is based in Tokyo.
Biography / History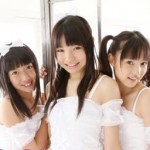 Their producer is Nishida Issei. He is also a choreographer and worked with several artists such as AKB48, NMB48, Buono!…
The leader is Koike Anna.
Koike Anna and Yu-na are sisters. Tazaka Suzuka is one of their childhood friends.
Their 1st single Kokuhaku / Ultra Super Jump (告白 / ウルトラスーパージャンプ) was released in 2010.
The members were part of Allover project. They graduated in December 2013.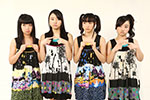 Anna, Yu-na, Suzuka and their support member Yoshino formed Udon Kyodai (うどん兄弟). This idol group performs rap songs.
The girls participated in 未来定番曲~Future Standard~Push! TV show in September 2014.
They host the variety show Anna☆S no Akogare no 2 Cool (Anna☆Sのあこがれの2クール) on Wallop TV since October 2014.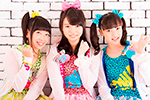 They members wrote the lyrics of all the songs on the single Inochi Mijikashi Hashireyo Otome / Kuru Kuru Rin (命短し走れよ乙女 / くるくるりん) released in July 2015.
Tazawa Suzuka participated in the Konna Hazu Janakatta ~Battle 4~ (こんなはずじゃなかった。) theatre sports, a form of improvisational theatre, in August 2015 and in January 2016.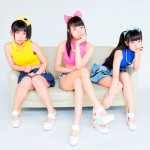 The girls performed the chorus in a commercial for Marui in September 2015.
Koike Anna's solo album Jyuujizai (自由自在) is going to be released in April 2016.
The idol group held a series of 3 one-man live in 3 months from July to September 2016.
They released simultaneously 2 albums, Anna☆S JK Best and Anna☆S JC Best, in September 2016. These CDs includes their best songs since their debut and new ones like Iwazumogana yo (いわずもがなよ).
Anna☆S hold regular live performances in Tokyo area alongside other local idol groups.
Profile
Anna☆S
Years active : 2010 – present
Label : Happinet
Agency : Nishida Project
Members
Koike Anna (小池杏奈)
Koike Yu-na (小池優奈)
Tazawa Suzuka (田沢涼夏)
Support Member
Discography
Singles
16/11/2011 : Kokuhaku / Ultra Super Jump (告白 / ウルトラスーパージャンプ)
12/08/2012 : Futa Happy (ふたハピ)
03/10/2012 : Koi Yohou (恋予報)
27/02/2013 : Start Line (スタートライン)
15/05/2013 : Su and You
24/09/2013 : Datte Love Me Do (だってLove Me Do)
06/05/2014 : Jinsei! Maji Mottainai yo! (人生!本気もったいないよ!)
01/07/2015 : Inochi Mijikashi Hashireyo Otome / Kuru Kuru Rin (命短し走れよ乙女 / くるくるりん)
Solo Singles
17/03/2012 : Yakusoku (約束) / Koike Anna
12/08/2013 ; Twintail Kakumei (ツインテール革命) / Koike Yu-na
Albums
23/12/2012 : Early Tracks
23/02/2015 : Early Tracks vol.1
23/02/2015 : Early Tracks vol.2
20/09/2016 : Anna☆S JK Best
20/09/2016 : Anna☆S JC Best
Solo Albums
27/04/2016 : Jyuujizai (自由自在) / Koike Anna
Udon Kyodai

05/09/2012 : Studio e Ikou! (スタジオへ行こう!)
04/04/2014 : Carnation Tribute EP2 Edo River (カーネーション トリビュート EP2 Edo River)
24/09/2014 : Last Album vol.1 (ラストアルバム vol.1)
28/01/2015 : Tachiiri Kinshi / ABCD Iiko-chan (立入禁止 / A・B・C・Dいいこちゃん)
Links
News