a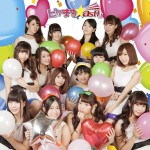 sfi is a Japanese idol group formed in 2011.
It currently consists of 5 members. Each one has been assigned a color.
The idol unit is based in Shibuya, Tokyo.
Biography / History
The name of the group is an acronym for "Actress Singer Fighter Idol".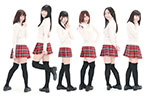 They describe themselves as a "strong and cute variety unit from Shibuya".
The leader is Tachibana Kotoi.
Former member Watase Jun is the honorary life general manager.
asfi is part of Allover project.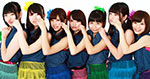 Their 1st self-titled album asfi went on sale in December 2012.
Their single Respect Cover Vol.1 (りすぺくと☆カバー Vol.1), released in April 2013, is a tribute to Hello! Project. It includes cover songs by °C-ute, Berryz Kobo, Buono! and Morning Musume.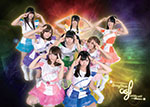 In September 2014, the girls had as punishment to do bungee jumping as they failed the challenge to get 250 people at one of their live performances held a few weeks earlier. The event took place at Yomiuri Land amusement park in Tokyo.
The single Gekijou Mon Amour (激情モナムール), on sale in February 2015, ranked 6th on the Oricon daily chart.
They signed with the label Tokuma Japan Communications in the end of 2015.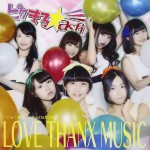 The idol group released the single Love Thanx Music under the name of Piku Maru asfi (ピクまる☆asfi) in December 2015.
Nanase Izumi announced her graduation in January 2016. Later, she joined Heart × Strings (ハート×ストリングス).
Profile
asfi
Years active : 2011
Label : Tokuma Japan Communications
Agency : Shibuya Deseo
Members
Kotoi Tachibana (橘琴以) – Red
Ichikawa Saki (市川咲) – Blue
Miki Yukina (美木優希奈) – Purple
Tahara Aya (田原あや) – Yellow
Fujisaki Yurina (藤咲ゆりな) – Light Blue
Former Members
Ishii Rie (石井りえ)
Akane (朱音)
Hoshikawa Dariru (星川だりる)
Watase Jun (渡瀬純) – Pink
Shiina Kanae (椎名香奈江) – Yellow
Nanase Izumi (七瀬いづみ) – Pink
Aoi Natsumi (葵なつみ) – Green
Ushiyama Honoka (牛山穂乃香) – Light Blue
Tachibana Kotoi (橘琴以) – Orange
Hashimoto Saki (橋本紗樹) – Pink
Nanase Izumi (七瀬いづみ) – Pink
Discography
Singles
Ae Night ~Alone~ / Happy Driver (逢えNight~alone~ / Happy Driver)
26/09/2012 : Sailing Now / Yume no Tobira (せーりんぐなう / 夢のトビラ)
29/04/2013 : Respect Cover Vol.1 (りすぺくと☆カバー Vol.1)
30/06/2013 : Anohibini ~Seventh Heaven~ (アノヒビニ~Seventh Heaven~)
21/02/2014 : ラ・ティンパ2013 Andalucia mix / With You
18/04/2014 : Jimoto=Kazoku / Ni Dome Mashite! San Dome Mashite! (Jimoto=Kazoku / 二度目まして!三度目まして!)
03/02/2015 : Gekijou Mon Amour (

激情モナムール

)
16/12/2015 : Love Thanx Music / Piku Maru asfi
Digital Singles
14/12/2014 : Bijin on the Planet (美人 on the Planet)
Albums
Links
News