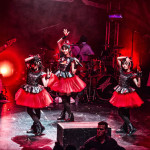 Babymetal World  Tour 2014 started with a concert at La Cigale, Paris, France on July 1.
Babymetal's live performance was a great success, proving that the Japanese group became popular in foreign countries.
Yuimetal celebrated her 15th birthday during this event.
Check out our live report.
Su-metal, Yuimetal and Moametal were accompanied by musicians of the Kami Band.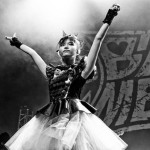 As it was the first live performance of Babymetal in Europe, the fans arrived early in the morning in front of La Cigale. There were even some Japanese fans who travelled to Paris to attend the tour in Europe.
The event started with a video message inspired by Star Wars and introducing the history of Babymetal and their fight. At the same time, red glowsticks were waved by the audience.
The shadows of Su-metal, Yuimetal and Moametal appeared through a big curtain hanged on front of the stage while singing Babymetal Death. The song was followed by Ii ne and Uki Uki Midnight.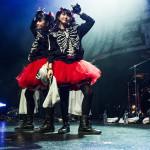 Then the girls left the stage, and the members of the Kami Band showed their skills one after the other.
Su-metal came back alone to sing Akumu no Rondo.
During this time, Yuimetal and Yuimetal changed clothes to wear skeleton costumes and performed Onedari Daisakusen.
Kami Band made another musical interlude.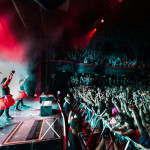 All members of Babymetal returned on stage for Catch me if You Can. They could show their playful personality.
The rhythm slowed a little with Akatsuki lead by the powerful voice of Su-metal.
Yuimetal and Moametal mixed heavy metal and reggae on 4 no Uta.
The climax was reached when Babymetal performed their hit songs Megitsune, Doki Doki Morning and Gimme Choco. Su-metal asked the audience to sing the lyrics of the latter song along with the members of the unit.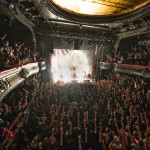 The members told messages to the fans about this concert in Paris before the "encore".
The girls came back and sang Headbanger and Ijime, Dame, Zettai.
As she was celebrating her 15th birthday, Yuimetal changed her position with Su-metal and became the center and the lead vocalist on Headbanger.
Babymetal's 1st concert in France ended in a great atmosphere. Even if the was a little too short (1 hour 20 mins approx.), the 3 girls and the Kami Band made an excellent live performance.
Setlist
BM Death
Ii ne
Uki Uki midnight
Akumu no Rondo
Onedari Daisakusen
Catch me if you can
Akatsuki
4 no uta
Megitsune
Doki Doki Morning
Gimme Choco
Headbanger
Ijime, Dame, Zettai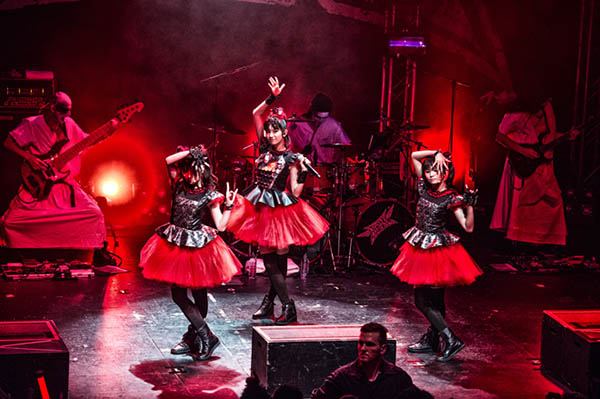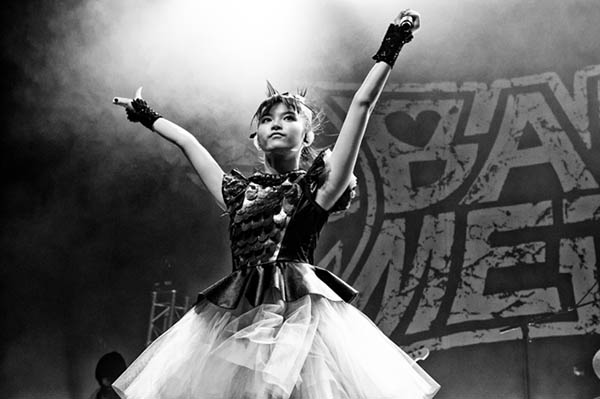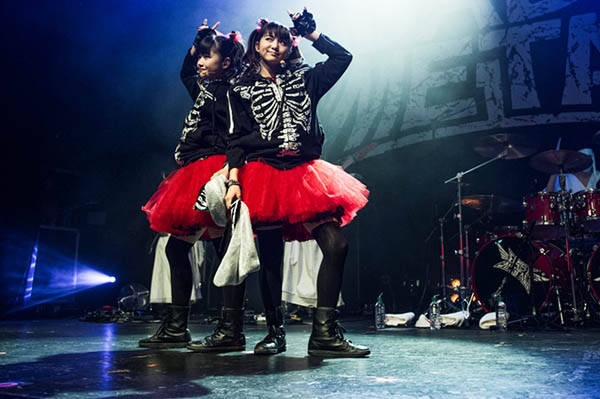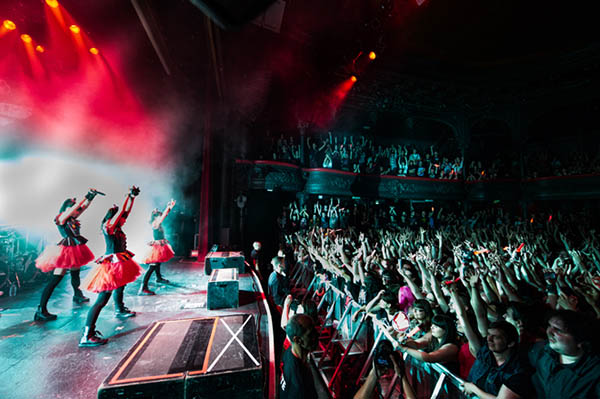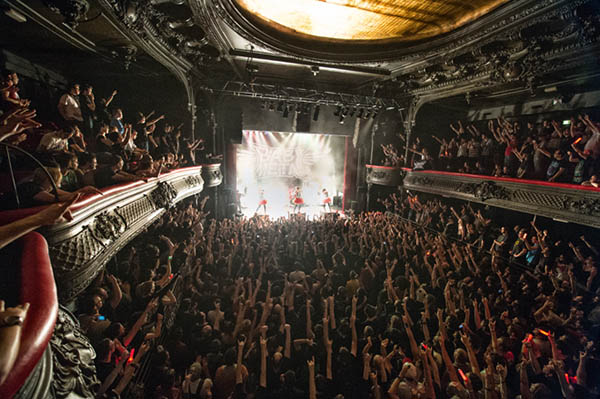 Photos by Dana (distortion) Yavin