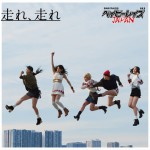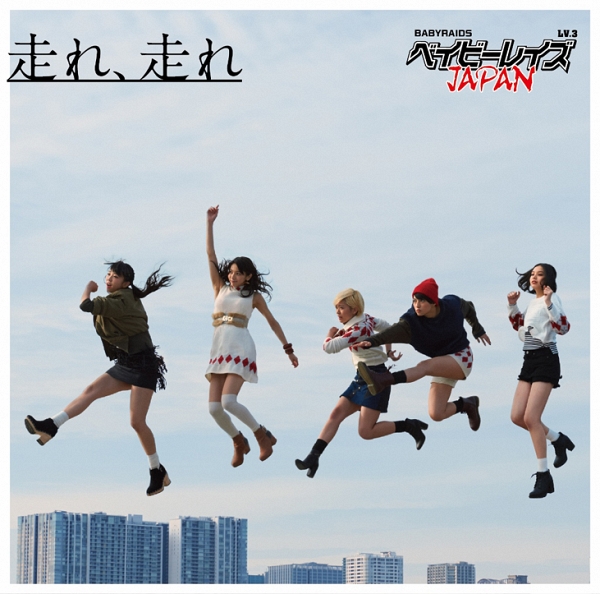 Babyraids Japan's 11th single Hashire, Hashire (走れ、走れ) will be on sale on January 6.
Hashire, Hashire was performed for the first time on November 29 during Babyraids Japan Autumn Tour 2015 -IdoRock Revolution- in Nagoya.
500 fans attended this live which was sold out. The girls were accompanied by a backup band on stage and performed 23 songs. Leader Denya Erika was enthusiastic about their new tune.
Several artists collaborated with the idol group to make the songs.
Horie Shota wrote the lyrics and composed the music of Hashire, Hashire.
U-Tan (Good4Nothing) was in charge of Forever my Friend.
The lyrics of Dreamer were written by Mori Ayano. The music was composed by Uchida Akihiko. They are both members of the pop rock band Qaijff.
Yamazaki Aoi and Sasaji Masanori worked on Stress.
3 versions of the single are available. The Type A includes a documentary on Babyraids Japan concert held in September 2015 at Zepp DiverCity, Tokyo.
Tracklist
Type A

CD

Hashire, Hashire (走れ、走れ)
Forever my Friend
Dreamer
Hashire, Hashire (Instrumental)
Forever my Friend (Instrumental)
Dreamer (Instrumental)

DVD

Hashire, Hashire (Music Video)
Jacket Making
Summer Live 2015 Off-shot
Type B

CD

Hashire, Hashire
Forever my Friend
Stress
Hashire, Hashire (Instrumental)
Forever my Friend (Instrumental)
Stress (Instrumental)

DVD

Hashire, Hashire (Music Video)
Dance ver.
MV Making
Regular ver.

CD

Hashire, Hashire
Forever my Friend
Hashire, Hashire (Instrumental)
Forever my Friend (Instrumental)