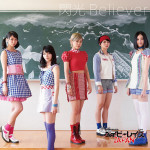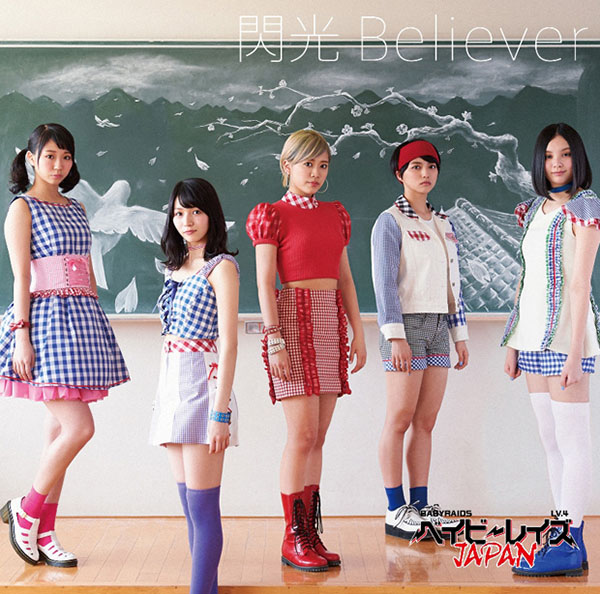 Babyraids Japan will release their 12th single Senkou Believer (閃光Believer) on May 25th.
The MV and the artwork have been unveiled.
Horie Shota wrote the lyrics and composed the music of Senkou Believer. He had already worked for Babyraids Japan on their previous single Hashire, Hashire.
This song is used in a commercial for Super Sports Xebio (スーパースポーツゼビオ).
It is also the ending theme for the Fuji TV's show Kiseki Taiken! Unbelievable (奇跡体験!アンビリバボー) in April.
The B-side track Yuusha Boku no Bouken was made in collaboration by Sawada Challenge and Tarako Challenge from the rock band of the same name.
Sasaki Naoto, vocalist and bassist of Reaction the Buttha, was in charge of Days.
Wahaha was produced by LIFriends.
Moreover, Babyraids Japan Live Tour 2016 -Road to Emotional Idorock Fes.- is being held from April 22nd to May 21st.
Tracklist
Type A

CD

Senkou Believer (閃光Believer)
Yuusha Boku no Bouken (勇者ボクの冒険)
Days (デイズ)
Senkou Believer (Instrumental)
Yuusha Boku no Bouken (Instrumental)
Days (Instrumental)

DVD

Senkou Believer (Music Video)
Jacket Making (ジャケットメイキング)
Supernova (スーパーノヴァ)
Hashire, Hashire (走れ、走れ)
Type B

CD

Senkou Believer
Yuusha Boku no Bouken
Wahaha (ワハハ)
Senkou Believer (Instrumental)
Yuusha Boku no Bouken (Instrumental)
Wahaha (Instrumental)

DVD

Senkou Believer (Music Video)
Dance ver.
MV Making
Dreamer
Yoake Brand New Days (夜明けBrand New Days)
Regular ver.

CD

Senkou Believer
Yuusha Boku no Bouken
Senkou Believer (Instrumental)
Yuusha Boku no Bouken (Instrumental)
Music Video (PV)