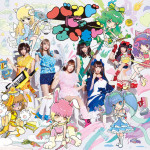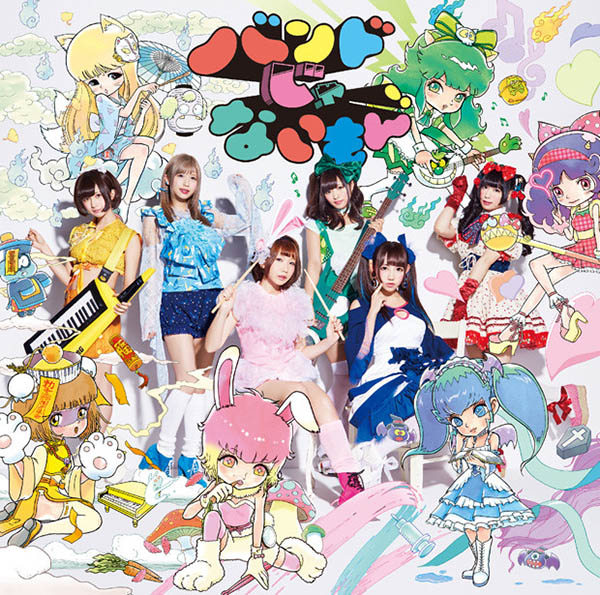 Band Ja Naimon!'s new single Kimemaster! / Kimochi Dake Sanka Shimasu (キメマスター! / 気持ちだけ参加します。) will be on sale on May 18th.
This single marks the 2nd major label debut of the idol group. It has a double A-side.
The cover, the costumes and the MV have been revealed.
The music production team Q-MHz consisting of Hata Aki, Tashiro Tomokazu, Kurosu Katsuhiko and Tabuchi Tomoya (Unison Square Garden) wrote the lyrics and composed the music of Kimemaster!.
The theme of Kimochi Dake Sanka Shimasu is "the May blues", which is the feeling experienced by college freshmen or workplace recruits shortly after beginning school or work.
Band Ja Naimon! leader Suzuhime Misako collaborated with composer and producer Kojii Reiji to write the lyrics of this song.
Illustrator Mooroka Tooru designed the cover. He has drawn a character for each member of the idol group.
Furthermore, Band Ja Naimon!'s new radio show started airing on ANN Mobile on April 8th.
Tracklist

CD

Kimemaster! (キメマスター!)
Kimochi Dake Sanka Shimasu (気持ちだけ参加します。)
Kimemaster! (Instrumental)
Kimochi Dake Sanka Shimasu (Instrumental)
DVD

Kimemaster! (Music Video)
Kimemaster! (Dance ver.)
Music Video (PV)