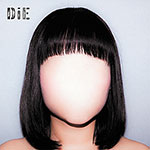 BiS' new single DiE (ディーアイイー) will be released on June 26.
3 editions are available. The tracklist is the same for each one of them. The CD contains an acappella and an instrumental version of the 2 songs.
The MV version comes with a DVD featuring the music video and making-of footage.
The Live version includes BiS concert Idol Is Dead -Repetition- held on October 21, 2012, at Akasaka Blitz, Tokyo.
The songs were produced by Matsukuma Kenta and Kemuri's bassist Tsuda Noriaki. They are respectively rock and ska songs.
Moreover, Brand-new Idol Society will hold their lives BiS4 and BiS48 on May 26 at Club Asia, Tokyo. It will be the last performance of Terashima Yufu with the idol group.
Tracklist
CD

DiE
Mura-Mura
DiE (Acappella)
Mura-Mura (Acappella)
DiE (Instrumental)
Mura-Mura (Instrumental)
Live DVD

primal.
Give me your Love Zenbu (全部)
nerve
My Ixxx
Chelsea
Idol Is Dead
Toufu (豆腐)
Paprika (パプリカ)
Elegant no Kaibutsu (エレガントの怪物)
Taiyou no Jumon (太陽のじゅもん)
Split Brain Syndrome (スプリットブレインシンドローム)
gugigi
I Wish I Was SpecIaL
One Day
Usagi Planet (ウサギプラネット)
Yell!!
Hokoushatengoku no Zattou de Sakendemitakattanda (歩行者天国の雑踏で叫んでみたかったんだ)
Eat It
PPCC
Idol
Reribi (レリビ)
– Encore –
Yah Yah Yah
survival dAnce
hitoribochi
Ash
– Double Encore –
primal.
MV DVD

DiE (Music Video)
DiE (Making of)
Music Video (PV)