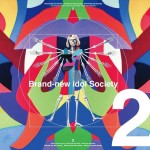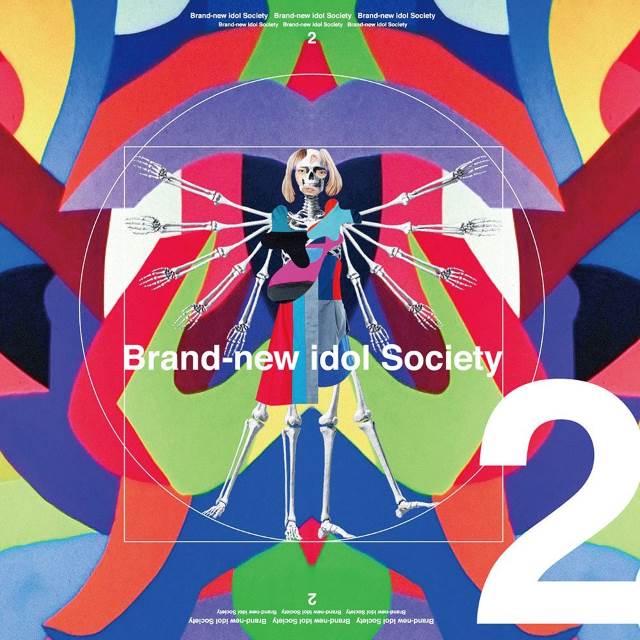 Idol group BiS (Brand-new Idol Society) is back with new members and a new album.
The album is titled Brand New New Idol Society 2. Originally intended to be on sale on November 9, it will finally be released on November 16.
The album artwork is a reference to the famous Vitruvian Man, drawing by Leonardo da Vinci.
The leader Pour Lui released a solo song on the occasion of this reunion. Bisbis The song is available for free download since July 7. She resumed her leader position with four new members : Go Ji-ra (ゴ·ジーラ), Aya Eight Prince (アヤ·エイトプリンス), Peri Ubu (ペリ·ウブ) and Kika Front Front (キカ·フロント·フロンタール).
These members were chosen among 11 finalists in last August at an audition for the reformation of BiS.
The CD will contain new songs including the song Bisbis and old songs of the group, here re-recorded, such as : primal., My Ixxx, Nerve, etc.
The idol group changed of label ; it moved from Avex Trax to Tsubasa Records.
Tracklist
CD

Give me your love全部 (Give me your love zenbu)
My Ixxx
Nerve
primal.
BiSBiS
Human after all
IDOL
Happy Birthday
Let It Be (レリビ)
Not Special
BiS
Taiyō no Junmon (太陽のじゅもん)
CHANGE the WORLD