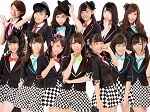 お掃除ユニットClear's is a Japanese idol group formed in February 2011.
The members are split into units based in various cities across Japan such as Tokyo, Nagoya, Kawagoe, Kumamoto, Osaka, Gunma, Yokohama, Chiba, Sendai and Sapporo.
Each one has been assigned a color which is displayed on the members costumes.
Biography / History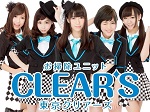 As its name suggests, the concept of the idol group is "cleaning Japan".
The girls wear uniforms whose design is often inspired by maid costumes.
Their catchphrase is : "The city is not everyone's trash!!" (街はみんなのゴミ箱じゃない!!).
The members regularly in volunteer clean-up activities in their respective cities. These events are named Clear's Day.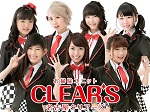 The first unit, Clear's, was created in February 2011. The 4 original members were Sawabe Rion, Hikaru Mirai, Serizawa Honoka and Takasugi Noeru.
Their debut live, scheduled in March 2011, was postponed to April because of the Tohoku earthquake and tsunami.
The first local unit, Nagoya Clear's, debuted in Novemmber 2012.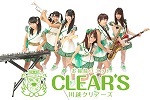 Other units started activities successively in Kawagoe, Kumamoto, Tokyo and Osaka from September 2013 to March 2014.
The original Clear's disbanded after their 1st one-man live held in December 2013. As a result, Sawabe Rion and Karube Ruka were transferred to Tokyo Clear's in March 2014.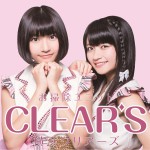 In June 2014, Kawagoe Clear's members were appointed tourism ambassadors of the city of Kawagoe, also known as the Little Edo.
For the first time, the units from the whole country were reunited to hold a live performance in July 2014 at the Nagoya Club Ozon.
In September 2014, made their major debut with the single Bi Bi Bi Beauty!!! (ビ・ビ・ビ・ビューティー!!!) released under Victor Entertainment's label VersionMusic.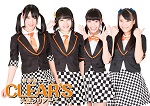 The members appear on the Cheerz mobile app for smartphones since late 2014.
Other units started activities in Yokohama, Gunma, Sapporo and Sendai between October 2014 and May 2015.
The idol group's 3rd single Kotae Shika Shiranai Tsurai (答えしか知らないツライ) went on sale in October 2015.
In November 2015, several news media covered the participation of Tokyo Clear's members in volunteer clean-up of Shibuya after Halloween.
Clear's were transferred to Avex in May 2016.
Profile
お掃除ユニットClear's
Years active : 2011 – present
Label : Avex
Agency : –
Members
Tokyo Clear's (お掃除ユニット東京Clear's) / Blue
Kanako (夏奈子)
Sheena (しいな)
Yamato Sayuri (大和さゆり)
Sawabe Rion (沢辺りおん)
Karube Ruka (軽辺るか)
Nagoya Clear's (お掃除ユニット名古屋Clear's) / Red
Takai Yuri (高井友里)
Amane Ranka (天音らんか)
Ryo (りょう)
Kagura Saori (神楽紗緒里)
Kanda Riho (神田理保)
Fujisaki Yuna (藤咲ゆうな)
Koda Hina (倖田ひな)
Minoura An (箕浦杏)
Kawagoe Clear's (お掃除ユニット川越Clear's) / Green
Iori Ai (伊織あい)
Seto Rina (瀬戸りな)
Sekiguki Nodoka (関口のどか)
Ufu Arisa (羽風有紗)
Narumiya Momo (成宮もも)
Aoi Marina (葵万里菜)
Kumamoto Clear's (お掃除ユニット熊本Clear's) / Pïnk
Yonemura Misaki (米村美咲)
Wakisaki Karin (脇坂香凛)
Natsumi Kanon (夏海カノン)
Kano Ayuka (叶歩果)
Asahina Mirai (朝比奈未来)
Omi Sayuki (桜水さゆき)
Osaka Clear's (お掃除ユニット大阪Clear's) / Orange
Nakao Mako (中尾まこ)
Nitta Urara (仁田麗)
Sakashita Maho (坂下舞帆)
Izumi Aimi (和泉愛美)
Gunma Clear's (お掃除ユニット群馬Clear's) / Yellow
Takanashi Risa (小鳥遊理紗)
Kizaki Tomomi (希咲智美)
Aikawa Natsuki (愛川菜月)
Yokohama Clear's (お掃除ユニット横浜Clear's) / Pink
Kaede (かえで)
Shirato Mayu (白戸マユ)
Chiba Clear's (お掃除ユニット千葉Clear's) / Orange
Karen (かれん)
Yuzu (ゆず)
Rea (れあ)
Yua (ゆうあ)
Keito (けいと)
Rina (りな)
Arisa (ありさ)
Manaka (まなか )
Miku (みく)
Sendai Clear's (お掃除ユニット仙台Clear's) / Purple
Sayaka (紗也歌)
Yamazaki Kotomi (山崎琴美)
Fujiwara Miku (藤原海来)
Nonoka (野乃香)
Kirara (きらら)
Hanzawa Miku (半澤実空)
Sapporo Clear's (お掃除ユニット札幌Clear's) / Light Green
Shiga Izumi (志賀いずみ)
Matsuda Sena (松田瀬七)
Former Members
Minami Moka (南萌花)
Mioka Sari (三丘さり)
Takasugi Noeru (高杉のえる)
Hikaru Mirai (ひかる未来)
Serizawa Honoka (芹沢帆夏)
Nagatoishi Mao (長門石マオ)
Aoi Chiaki (蒼井ちあき)
Haruka Mei (春花芽依)
Nakamura Aira (中村会来)
Fujii Nana (藤井奈々)
Yano Azusa (矢野あずさ)
Himeno Mikoto (姫乃美琴)
Zashiki Kanami (咲識果南)
Minami Yuiri (南唯莉)
Ichijo Saki (市城咲)
Kurumi (くるみ)
Nagaoka Suzuka (長丘涼花)
Kakumu Mitsuki (長丘涼花)
Kojima Kaho (小島果帆)
Sakurai Mina (桜井美菜)
Igarashi Natsumi (五十嵐夏実)
Ono Maiko (大野まい子)
Hayasawa Ruri (早沢瑠璃)
Yumesaki Marin (夢咲まりん)
Morisaki Risa (森崎里砂)
Sato Kokoa (佐藤心愛)
Takane Rin (高嶺燐)
Kudo Hikari (工藤ひかり)
Una (宇那)
Tachibana Airi (立花愛梨)
Mochizuki Mahiro (望月まひろ)
Sora (そら)
Sara (さら)
Ran (らん)
Airi (あいり)
Discography
Clear's
10/09/2014 : Bi Bi Bi Beauty!!! (ビ・ビ・ビ・ビューティー!!!)
18/03/2015 : Yogo Shitakunai Cry (ヨゴしたくないcry)
21/10/2015 : Kotae Shika Shiranai Tsurai (答えしか知らないツライ)
Nagoya Clear's
06/12/2012 : Ippyo-kun no March (イッピョウくんのマーチ)
26/06/2013 : Houki Hoshi (ホウキ☆星)
07/08/2013 : Do Re Mi Fantastic!!!! Summer Romance ver. (ド・レ・ミ・ファンタスティック!!!! Summer Romance ver.)
12/05/2014 : ♪MusiClean♪
Kawagoe Clear's
Do Re Mi Fantastic!!!! (ド・レ・ミ・ファンタスティック!!!!)
Links
News