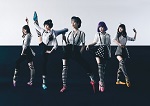 Color Pointe (カラーポワント) is a Japanese idol group formed in February 2011.
It currently consists of 5 members.
The girls are also ballet dancers.
The leader is Hink.
Biography / History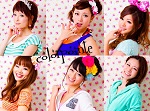 The concept of Color Pointe is to combine classical ballet with electro pop songs.
The girls wear toe shoes, striped over-the-knee socks and colorful outfits.
Their choreography features ballet dance moves.
Their goal is to bring happiness and entertainement to the world.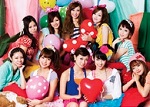 Hink and Corin are dance teachers.
Hink was a model for Next33 in April 2012 and for Hana Girl (hanaガール) in September 2012.
Moe was recruited by the idol unit in June 2012.
Rina, Risa and Mii left during summer 2012.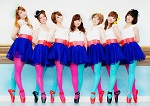 Miwa joined Color Pointe in January 2013, followed by Noa in March 2013.
Emo became a new member in December 2013.
Suu was selected after auditions in July 2014.
Corin left the idol group in August 2014. She is now part of the staff and honorary member.
Color Pointe's 1st digital single Lalu Lalu (らるらる) was released in August 2014.
Noa announced her graduation in February 2015.
Profile
Color Pointe (カラーポワント)
Years active : 2011 – present
Label : Frontier Works
Agency : Pixiv
Members
Former Members
Rina
Risa
Corin
Mii
Moe
Miwa
Noa
Discography
Digital Singles
01/08/2014 : Lalu Lalu (らるらる)
07/03/2015 : Doga Doga (ドガドガ)
Albums
Links
News