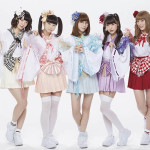 Musubizm (むすびズム) is a Japanese idol group formed in December 2014.
It currently consists of 5 members. Each one has been assigned a color.
The idol unit is based in Harajuku, Tokyo.
Biography / History
The concept is "connecting kawaii Japan to everyone in the World" (日本のカワイイと世界のみんなをむすぶ).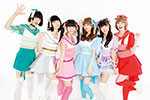 The leader is Kimura Misa.
The girls are also active as fashion models.
The 6 original members of Musubizm were selected among the applicants at the AsobiSystem Idol Project in 2014.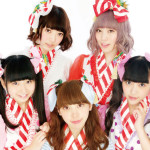 Their regular show Musundeika Night (むすんでいかナイト) is broadcast on Ustream since January 2015.
Wada Uni withdrew due to pure physical health in April 2015.
Shiina Eru, Yamada Nami and Miyajima Rurika appeared in the drama Ghostraight (ゴーストレート) in May 2015. In addition, the idol group performed the theme song.
In July 2015, Shiina Eru and Miyajima Rurika appeared in the MV for Little's Beach Sun Girl feat. Una.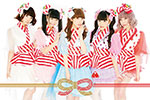 Musubizm held live performances in the USA in August. They participated in J-Pop Summit 2015 and Moshi Moshi Nippon Festival 2015 in San Francisco, and in OC Japan Fair 2015 in Los Angeles.
The girls performed at Moshi Moshi Nippon Festival 2015 in London, England, in October. It was their first event in Europe.
The idol group signed under Fujiyama Project Japan label in April 2016.
Musubizm's 1st single Mae wo Muke (マエヲムケ!) will be released in July 2016.
Profile
Musubizm (むすびズム)
Years active : 2014 – present
Label : Fujiyama Project Japan
Agency : AsobiSystem
Members
Kimura Misa (木村ミサ) – Sky Blue
Shiina Eru (椎名エル) – Red
Yamada Nami (山田なみ) – Pink
Imai Mai (今井マイ) – White
Miyajima Rurika (宮島るりか) – Purple
Former Members
Discography
Singles
05/07/2016 : Mae wo Muke! (マエヲムケ!)
Albums
Links
News