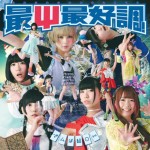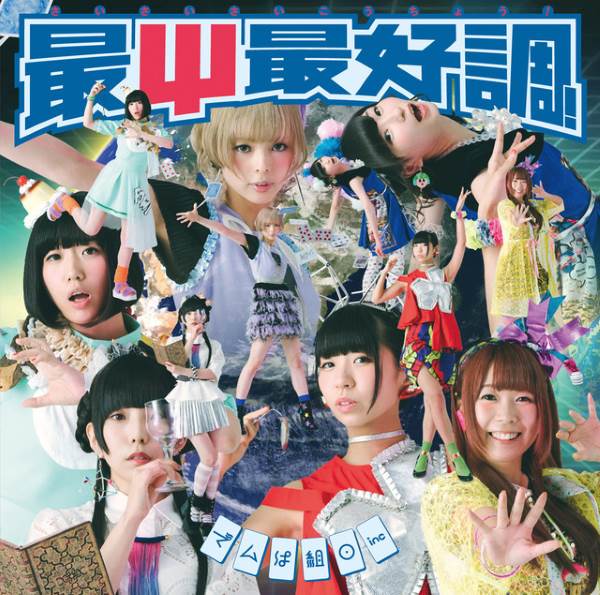 Dempagumi.inc will release their 15th single Sai Ψ Saikouchou! (最Ψ最好調!) on November 2.
This is their first one for over a year.
The lists of tracks have been unveiled.
Check out the MV.
Ψ is pronounced "Psi". This is a greek letter.
The single will be sold in several editions: one regular and two limited. During the first sales, these editions will include an original poster of the idol group. Special editions (cassette tape and vinyl) will also be on sale.
The lists of titles are different depending on the edition.
Moreover, it was announced that Dempagumi.inc release their 1st best-of album WWDBEST ~Dempa Ryoukou!~ (電波 良好!) on December 21.
Tracklist
CD

Regular Edition

Sai Ψ Saikouchou! (最Ψ最好調!)
Ψ Desu I LIKE YOU (Ψです I LIKE YOU)
Machibouke Ginga Station (待ちぼうけ銀河ステーション)
Suki Suki Song (すきすきソング)
Sai Ψ Saikouchou! (Instrumental)
Ψ Desu I LIKE YOU (Instrumental)
Machibouke Ginga Station (Instrumental)
Suki Suki Song (Instrumental)

Limited Editions

Sai Ψ Saikouchou! (最Ψ最好調!)
Ψ Desu I LIKE YOU (Ψです I LIKE YOU)
Machibouke Ginga Station (待ちぼうけ銀河ステーション)
Sai Ψ Saikouchou! (Instrumental)
Ψ Desu I LIKE YOU (Instrumental)
Machibouke Ginga Station (Instrumental)
Analog Edition

Sai Ψ Saikouchou! (最Ψ最好調!)
Ψ Desu I LIKE YOU (Ψです I LIKE YOU)
Cassette Tape

Sai Ψ Saikouchou! (最Ψ最好調!)
Ψ Desu I LIKE YOU (Ψです I LIKE YOU)
Machibouke Ginga Station (待ちぼうけ銀河ステーション)
Suki Suki Song (すきすきソング)
DVD

Limited Edition A

Sai Ψ Saikouchou! Music Video
Sai Ψ Saikouchou! mo Making Clip

Limited Edition B

Dempagumi.inc "Hayabusa Kagayaki Tour 2016" 2016.9.8 @ SHIBUYA TSUTAYA O-EAST (はやぶさかがやきツアー 2016)

Yabu! To the Future (破!to the Future)
NEO JAPONISM
Kiss+Kiss de Owaranai (Kiss+kissでおわらない)
Not Bocchi… Natsu (ノットボッチ…夏)
Otsukare Summer! (おつかれサマー!)
Suki Suki Song (すきすきソング)
Yume Sasu Ashita e (ユメ射す明日へ)
Kibou no Uta (キボウノウタ)
Future Diver
Chururi Chururi ra (ちゅるりちゅるりら)
Denden Passion (でんでんぱっしょん)
Demparade JAPAN (with Wienners) (でんぱれーどJAPAN)
Clip Video (MV)