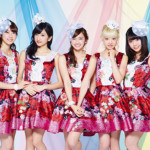 Doll Elements is a Japanese idol group formed in 2011 by Arc Jewel. Their name is sometimes shortened as Doll Ele (どるえれ),
It currently consists of 5 members.
Doll☆Elements is a sister group of Lovely Doll (愛乙女★Doll) and Ange☆Reve, Luce Twinkle Wink☆ and Stella☆Beats..
Biography / History
The original members were part of Lovely Doll 3rd generation Kenkyuusei (期研究生).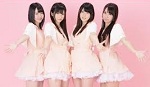 Doll☆Elements held their 1st live performance in April 2012 at Shibuya WWW in Tokyo.
Tamechika Anna withdrew in August 2012. She was also part of Bakusute Sotokanda Icchome (バクステ外神田一丁目) at the same period.
Doll☆Elements released their 1st single Miracle☆Elements (ミラクル☆エレメンツ) in September 2012.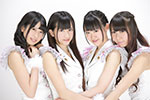 The idol unit made its major debut under the label Dreamusic in July 2013.
Komori Yukino was added to Doll☆Elements in November 2013.
Ayamori Aoi graduated in December 2013 in order to get back to a life as a normal girl.
In January 2014, their show Doll☆Elements no Radio Bangumi, Ryakushite "Doll Radio" (Doll☆Elementsのラジオ番組、略して『どるラジ』) started broadcasting on Tokyo FM.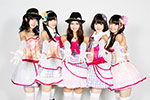 Koizumi Haruka joined the idol unit in January 2014. She is a former member of YGA (Yoshimoto Gravure Agency).
Koizumi Haruka hosts the segment Ima Doki (イマドキ) on the variety show Mezamashi TV (めざましテレビ) on Fuji TV from April 2014 to March 2015. As an "Ima Doki Girl" (イマドキガール), she talks about the latest food and fashion trends.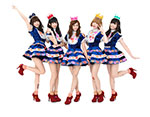 Their 1st album was released in October 2014.
The idol group gave a joint concert with Neo from Idoling!!! in December 2014.
Doll✩Elements First Japan Tour was held from February to April 2015.
They participated in J Series Festival in Jakarta, Indonesia, in June 2015.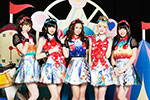 The girls host the variety show Doll Ele no Kimi ni ◯◯ Yarasetai (どる☆えれの君に◯◯やらせたい!) on Kawaiian TV since July 2015.
Their 2nd album Doll Magic went on sale in December 2015.
In addition, some members also have solo activities. Tonosaki Rika is a gravure idol. Kojima Runa is a model for Tokyo Cawaii Beauty fashion magazine.
Profile
Doll☆Elements (ドールエレメンツ)
Years active : 2011 – present
Label : Dreamusic
Agency : Arc Jewel
Members
Gonda Natsumi (権田夏海)
Tonosaki Rika (外崎梨香)
Koizumi Haruka (小泉遥)
Kojima Runa (小島瑠那)
Komori Yukino (小森ゆきの)
Former Members
Tamechika Anna (為近あんな)
Ayamori Aoi (綾森あおい)
Discography
Singles
25/09/2012 : Miracle☆Elements (ミラクル☆エレメンツ)
19/03/2013 : Gyutto Star!! (ギュッとStar!!)
03/07/2013 : Kimi no Heart ni Tokihanatsu! (君のハートに解き放つ!)
16/10/2013 : Kimi no Koto Mamoritai! (君のコト守りたい!)
02/04/2014 : Kimi no Tonari de Odoritai! (君のトナリで踊りたい!)
02/07/2014 : Kimi no Negai Kanaetai! (君のネガイ叶えたい!)
07/01/2015 : Kimi ni Sakura Hirari to Mau (君に桜ヒラリと舞う)
01/04/2015 : Kimi to Mirai Tsukuritai! (君とミライ作りたい!)
19/08/2015 : Kimi no Omoi Todoketai (君のオモイ届けたい)
13/04/2016 : Dear Future
Albums
01/10/2014 : Watashitachi Itsudemo Kimi no Mikata Da yo Doll☆Elements Desu! (私たちいつでも君の味方だよ Doll☆Elementsです!)
02/12/2015 : Doll Magic
Links
News