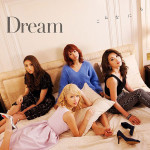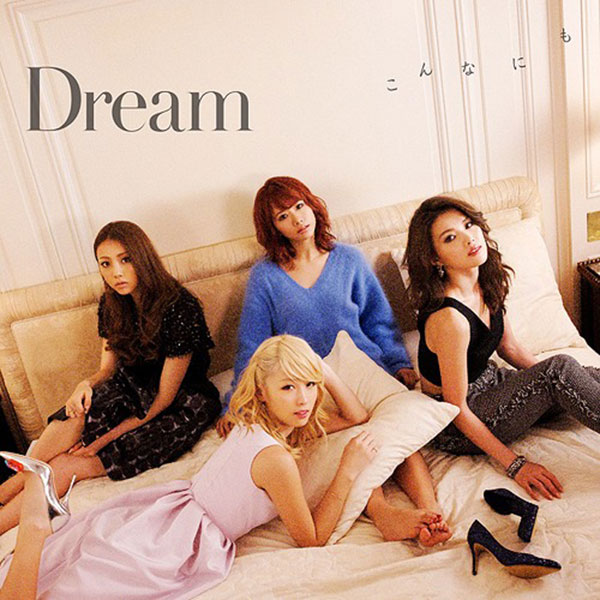 Dream's new single Konna ni mo (こんなにも) will be released on February 11.
The subtitle of Dream's new song is "St Valentine's Day Story".
2 MVs have been unveiled.
Konna ni mo is a sad love song depicting painful feelings.
It is the CM song for Huis Ten Bosch theme park in Nagasaki Prefecture.
The coupling track Kibou no Hikari ~Kinseki wo Shinjite~ was written by Atsushi (Exile).
The limited edition comes with a DVD featuring a music video, making-of footage and a bonus movie.
Furthermore, the members of Dream will participate in E-Girls Live Tour 2015 "Colorful World" from February 14 to March 19. The female dance and vocal unit will give concerts in Fukuoka, Osaka and Nagoya.
Flower's 9th single Sayonara, Alice / Tomorrow ~Shiawase no Housoku~ (さよなら、アリス / Tomorrow~しあわせの法則~) will be on sale on February 18.
Tracklist
Regular Edition

CD

Konna ni mo (こんなにも)
One First Kiss
Hold On
Kibou no Hikari ~Kinseki wo Shinjite~ (希望の光 〜奇跡を信じて〜)
Konna ni mo (Instrumental)
One First Kiss (Instrumental)
Hold On (Instrumental)
Kibou no Hikari ~Kinseki wo Shinjite~ (Instrumental)
Limited Edition

CD

Konna ni mo (こんなにも)
One First Kiss
Hold On
Kibou no Hikari ~Kinseki wo Shinjite~ (希望の光 〜奇跡を信じて〜)
Konna ni mo (Instrumental)

DVD

Konna ni mo (Video Clip)
Making Clip
Kibou no Hikari ~Kinseki wo Shinjite~ (Bonus Movie)
Music Video (PV)