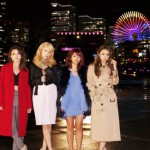 Dream is a Japanese dance and vocal unit formed in January 2000 and produced by LDH.
It currently consists of 4 members.
The leader is Ami.
The girls are also part of E-Girls along with Happiness and Flower.
Biography / History
The 3 original members were Matsumuro Mai, Tachibana Kana and Hasebe Yu. They had won the Avex Dream 2000 audition grand prix.
Dream's debut single Movin' On was released on January 1, 2000.
Matsumuro Mai announced her graduation during the concert tour Dream Live 2002 Process in July 2002.
As a result, Ai Risa, Abe Erie, Takamoto Aya, Nakajima Ami, Nishida Shizuka and Yamamoto Sayaka were recruited as new members.
Ai Risa graduated in March 2004.
In May 2005, the girls formed Team Dream to play futsal.
The J-Pop group changed its name to DRM in April 2007.
In July 2008, their activities were suspended, and they were transferred to LDH.
At the same period, Hasebe Yu withdrew in order to pursue her career as an actress.
In September 2009, Dream restarted activities with the single Perfect Girls / To the Top released under an indies label.
It was a successful comeback, and Dream's major debut single My Way ~Ulala~ went on sale in August 2010.
Kana left the group in February 2011.
Dream joined E-Girls in February 2011. Aya became the leader of the collective girl group.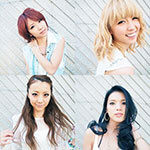 Sayaka withdrew in March 2012.
In May 2013, the single Only You was used in the TV commercial Samantha × Kawaii × Art by the fashion brand Samantha Thavasa (サマンサタバサ).
In January 2014, Aya was named leader of E-Girls by Hiro (Exile).
Shizuka was starring in the drama Koibumi Biyori (恋文日和) broadcast on NTV between January and March 2014. It was their first experience as an actress.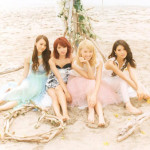 The theme of the single Darling (ダーリン), released in November 2014, is the marriage.
Dream's single Konna ni mo (こんなにも), on sale in February 2015, is a St Valentine's Day story.
Ami debuted as a seiyuu (声優 ; voice actress) for the 25th anniversary of the anime Chibi Maruko-chan.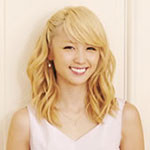 In July 2015, she threw the ceremonial first pitch and a baseball game of the Saitama Seibu Lions at the Seibu Dome.
Under the name of Dream Ami, she made her solo debut with the single Dress wo Nuida Cinderella (ドレスを脱いだシンデレラ) in July 2015.
The girls participated in a commercial for Mocomoco Jeans in November 2015. The single Blanket Snow (ブランケット・スノウ) was used as the CM song.
Ami dubbed the voice of Gazelle in Disney's Zootopia (ズートピア). She has also performed the Japanese version of the theme song Try Everything (トライ・エヴリシング). Shakira got this role in the US version. The animation movie is going to be released in theaters in April 2016 in Japan.
Ami co-hosts the show Good Time Music on TBS since April 2016.
Profile
Dream
Years active : 2000 – present
Label : Rhythm Zone
Agency : LDH
Members
Shizuka (シズカ) – Nishida Shizuka (西田静香)
Aya (アヤ) – Takamoto Aya (高本彩)
Ami (アミ) – Nakajima Ami (中島麻未)
Erie (エリエ) – Abe Erie (阿部絵里恵)
Former Members
Matsumuro Mai (松室麻衣)
Ai Risa (阿井莉沙)
Hasebe Yu (長谷部優)
Tachibana Kana (橘佳奈)
Yamamoto Sayaka (山本紗也加)
Discography
Singles
01/01/2000 : Movin' On
08/03/2000 : Heart on Wave / Breakin' Out
03/05/2000 : Private Wars
09/08/2000 : Reality
20/09/2000 : Super Eurobeat Presents Night of Fire
29/11/2000 : My Will
28/02/2001 : Believe in You
23/05/2001 : Solve
08/08/2001 : Our Time
31/10/2001 : Stay ~Now I'm Here~
28/11/2001 : Get Over
01/01/2002 : Yourself
10/06/2002 : Sincerely ~Ever Dream~
13/02/2003 : Music Is my Thing
10/09/2003 : I Love Dream World (I Love Dream World)
25/02/2004 : Identity ~Prologue~
04/08/2004 : Pure
11/08/2004 : Love Generation
02/03/2005 : Soyokaze no Shirabe / Story (そよ風の調べ / Story)
09/09/2009 : Perfect Girls / To the Top
01/03/2010 : Breakout
18/08/2010 : My Way ~Ulala~
06/10/2010 : Ev'rybody Alright!
22/05/2013 : Only You
05/11/2014 : Darling (ダーリン)
11/02/2015 : Konna ni mo (こんなにも)
18/11/2015 : Blanket Snow (ブランケット・スノウ)
Digital Singles
07/01/2008 : Touchy Touchy
07/02/2008 : Electric
07/03/2008 : Tasty
07/04/2008 : To You
28/12/2011 : Dreaming Girls
Albums
28/02/2001 : Dear…
14/02/2002 : Process
10/03/2004 : ID
24/11/2010 : Hands Up!
Mini-Albums
27/07/2005 : Natsuiro (ナツイロ)
21/12/2005 : Boy Meets Girl
27/06/2007 : DRM
Best-of Albums
26/06/2002 : Eternal Dream
28/09/2004 : 777 ~Best of Dreams~
09/03/2005 : 777 ~Another Side Story~
01/01/2007 : 7th Anniversary Best
Links
News