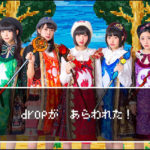 drop is a Japanese idol group formed in 2014.
It currently consists of 5 members. Each one has been assigned a color and a natural element.
It is a sister group of Maneki Kecak (まねきケチャ).
The leader is Misaki Sato.
The idol unit is based in Tokyo.
Biography / History
Misaki Misato is an anime otaku and an illustrator. Some of her drawings have been commercialized. She is also a fashion model.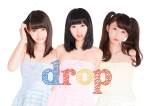 Sugino Shizuka studied piano at a music school. She experienced voice acting.
Takiguchi Hikari is a popular gravure idol. She was featured in Weekly Playboy magazine in 2014. She is regularly in the top ranking on the Cheerz mobile app for smartphones.
Ooba Haruka is a former junior gravure idol. She is also an actress. She appeared in several dramas, movies and stage plays.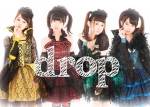 drop was formed by TwinTail Association Japan.
They promote pigtail hairstyles which are popular in Japan and beautiful girls.
The 3 original members were Misaki Misato, Sugimo Shizuka and Takiguchi Hikari.
They held their 1st live performance in July 2014.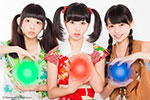 Ooba Haruka joined the group in late August 2014.
drop released their 1st single Nanimo Iranai / Iro wa Nihoheto de Vampire (なんいもいらない / いろはにほへとdeヴァンパイア) in December 2014.
The idol group's 1st mini-album Nounai drop (脳内drop) went on sale in July 2015. It includes 6 songs.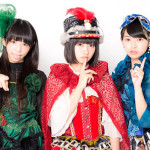 Shizuka Sugino announced her graduation in August 2015.
The singles Whatcha Gonna Do / Aresaretaino  (わちゃごなどぅ・アレサレタイノ) and Hashire / Poker Face (走れ / ポーカーフェイス) were successively released in October and in November 2015.
drop participated in IDOLidge Carnival in Taipei, Taiwan, in December 2015.
In January 2016, Takiguchi Hikari appeared in the MV for the quiet room's song Instant Girl.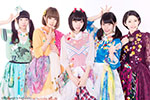 Koizumi Runa and Kohinata Mai joined drop as new members in May 2016.
In June 2016, Takiguchi Hikari launched a crowdfunding campaign to produce her 1st photobook.
The idol group made its major debut with the single Hoshi no Nai Yoru Dakara / Kaetteoide (星のない夜だから / 帰っておいで) released in August 2016 under the label Force Music.
Takiguchi Hikari's 1st photobook tackey, lucky ducky! was published in November 2016. It features sexy pictures of her in swimsuit.
The nationwide live tour Shinshoku drop (侵食drop) is going to be held between June and July 2017. The concerts will take place in 6 cities across Japan.
glamb fashion designer Furuya Kan is their producer.
Profile
drop (ドロップ)
Years active : 2014 – present
Label : Force Music
Agency : Collet Promotion (TwinTail Association Japan)
Members
Misaki Misato (三嵜みさと) – Red / Fire
Takiguchi Hikari (滝口ひかり) – Blue / Water
Ooba Haruka (大場はるか) – Green / Nature
Koizumi Runa (小泉留菜 ) – Purple / Poison
Kohinata Mai (小日向麻衣) – Orange / Sun
Forrmer Members
Sugino Shizuka (杉野静香) – Yellow / Thunder
Discography
Singles
13/12/2014 : Nanimo Iranai / Iro wa Nihoheto de Vampire (なんいもいらない / いろはにほへとdeヴァンパイア)
06/09/2015 : Whatcha Gonna Do / Aresaretaino  (わちゃごなどぅ・アレサレタイノ)
28/11/2015 : Hashire / Poker Face (走れ / ポーカーフェイス)
16/08/2016 : Hoshi no Nai Yoru Dakara / Kaetteoide (星のない夜だから / 帰っておいで)
Albums
03/07/2015 : Nounai drop (脳内drop)
Links
News