=LOVE is a Japanese idol group formed in 2017. It is produced by Sashihara Rino (HKT48, AKB48) in collaboration with Yoyogi Animation Academy.
It currently consists of 12 members. They are also voice actresses (seiyu).
The name of the idol group is pronounced "equal love".
Biography / History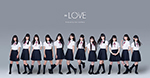 In January 2017, Sashihara Rino held a press conference to announce the creation of the idol group whose she would be a producer.
In April 2017, 13 girls were selected after the final stage of the audition. The members are also students at the  Yoyogi Animation Academy. One of them declined later.
The unit's name =LOVE was unveiled at the same time.
Their first live performance took place at Tokyo Idol Festival 2017 in August.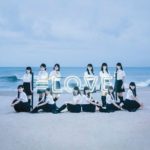 Their self-titled major label debut single =LOVE was released in September 2017 under Sacra Music. The lyrics were written by Sashihara Rino.
The members of the idol group host the regular show EqLove Daitokkun Chuu (イコラブ大特訓中!) on Showroom since September 2017. It is broadcast every Monday.
In December 2017, Sasaki Maika and Morohashi Sana dubbed some voices in the animation movie Starship Troopers Red Planet.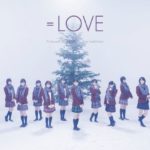 =LOVE's 2nd single Bokura no Seifuku Christmas (僕らの制服クリスマス) went on sale in December 2017.
The girls were appointed Hanamaru Udon's "beauty and health project" ambassadors in January 2018.
A Valentine's day theme collaboration cafe named =LOVE Valentine was opened for a limited period of time from January to February 2018 in Tokyo Area Q. Fans could order original drinks created by the members of the idol group.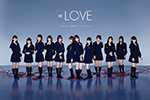 As actresses, they performed in the stage play Kemono Friends (けものフレンズ) at AiiA 2.5 Theater Tokyo in February 2018.
Their 3rd single Teokure Caution (手遅れcaution) will be released in May 2018.
=LOVE are going to participate in Japan Expo 2018 in Paris Nord Villepinte, France, in July.
Profile
=LOVE
Years active : 2017 – present
Label : Sacra Music
Agency :
Members
Otani Emiri (大谷映美里)
Oba Hana (大場花菜)
Otoshima Risa (音嶋莉沙)
Saito Kiara (齋藤樹愛羅)
Saito (Nagisa)
Sasaki Maika (佐々木舞香)
Satake Nonno (佐竹のん乃)
Takamatsu Hitomi (髙松瞳)
Takiwaki Shoko (瀧脇笙古)
Noguchi Iori (野口衣織)
Morohashi Sana (諸橋沙夏)
Yamamoto Anna (山本杏奈)
Discography
Singles
06/09/2017 : =LOVE
06/12/2017 : Bokura no Seifuku Christmas (僕らの制服クリスマス)
16/05/2018 : Teokure Caution (手遅れcaution)
Albums
Links
News