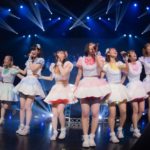 Matsuri-themed idol unit FES☆TIVE held their live performance Brand New FES☆TIVE #BNF0903 at Akasaka BLITZ on September 3rd.
The summer of 2017 has been one of success after success, with appearances in three major music festivals: Tokyo Idol Festival, @JAM EXPO 2017, and Idol Yokocho Natsu Matsuri!! 2017. Compared to previous years, FES☆TIVE has performed on more stages and more major venues; their effort, drive, and perseverance are obvious.
FES☆TIVE performed for a packed crowd.
Appearing in front of a 400 inch screen, FES☆TIVE members got the show started and the crowd jumping with Magical Parade. Following, the fans went wild to Natsuiro Toridoribo and Gakusai Emotion. The latter got their eight-color glowsticks waving when MC and group leader Shiosaki Reia asked the venue if they were having a good time.
The next tracks were Iroha Ondo Tsuide Katsuobushi followed by Go To Fes☆ – the new 5th single released on July 26th that has become indispensable to the summer festival spirit – set to the backdrop of the official music video. Omatsuri Hero – composed specifically for solo shows – and Susume Zipang followed as the crowd cheered.
Following Dondoko Matsurythm – Moriagare Taikochan-, Akasaka BLITZ's large disco ball enhanced the glamour of the idol group for Disco Retto Ukiyo no Yume, and the crowd continued to go wild for Tora to Uma.
Next up were Homura no Shizuku, Koi Momiji, and Oedo Bakuretsu Hanabi Hime, a trifecta of Japanese spirit. The crowd virtually got sucked into the performance through the massive screens, where one could see even the sweat glistening off of the FES☆TIVE members. After SUMMER☆JUMPING, the group members threw their towels into the audience, heating up their fans for Matsuri Da SunSun.
Then it was time for two announcements: First, that FES☆TIVE's sixth single will be released on November 29, and second, that the live in Taiwan that the idol group had alluded to at the Four Year Anniversary show at O-EAST is to be held on Christmas Eve – December 24!
Following the break, Aoba Hinari – who had pushed herself countless times throughout the summer, even tearing up on stage while MCing – showed off her choreography prowess with some figure skating-inspired dance moves evoking the upcoming winter with Shirogane wo Duffle Coat ni.
After that came BELIEVE!, Manatsu no Yonetsu, and Yakusoku no Ondo. The show was tied together with the last song, Shidare Yanagi, a collaboration piece on the TIF main stage and idol masterpiece. After the concert, the eight FES☆TIVE members each had words for the audience.
Shiozaki Reia : « You, the audience, have exceeded my expectations. We all feel the love you have for us, for FES☆TIVE, and for our songs. This was the best way to wrap up my seventeen years. »
Suzuki Kotone : « Thank you so much for allowing me to spend the summer of 2017 with my fans and my co-members and making some lifelong memories. »
Mano Saria : « It was through the combined effort of my co-members that we were able to hold live performances on such major stages this summer. I have done my best to catch up with my co-members. I hope that has come through! Thank you for the wonderful summer vacation memories. »
Suzuki Mitsuki : « This is the most spectacular and large-scale concert we have had at such a major venue. Thank you for all of your support. »
Sakamoto Yuna : « We started at zero, and have stood on several main stages this summer. It's all because of you! We want to ask for your continued support – thanks in advance. »
Aoba Hinari : « We wanted to ensure that performing on main stages would become a reality, and have done our utmost to get here. Do you think you've experienced the new and improved FES☆TIVE? »
Shiraishi Piano : « Since debuting in March, it was a lot of effort to memorize our songs and our dances, but I've done my best to catch up with everyone! »
Momohara Hiyo : « Three years ago, I was the shy girl in the corner, but I've done my best to stick out and shine. Did you all have a good time? »
For the encore, the members of the idol group reappeared wearing wataboku designed black T-shirts and bands, performing Yume Hanabi, FESTIBLUESKY, and TOKYO DREAM PARADE as dreamy bubbles floated over the crowd for a grand total of 23 songs.
Finally, highlights from FES☆TIVE's concert flashed across the big screens to Yakusoku no Ondo. Check out the video of the live performance on YouTube: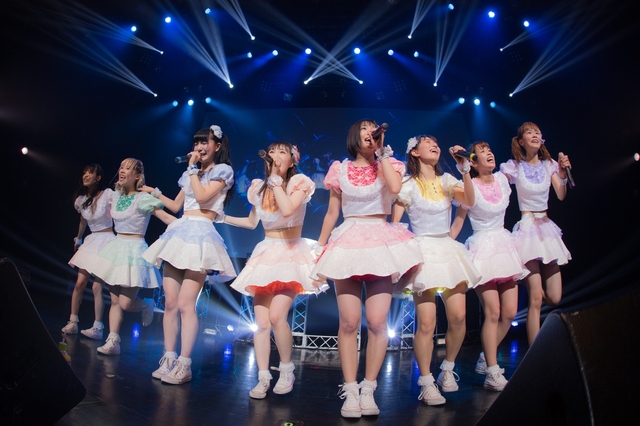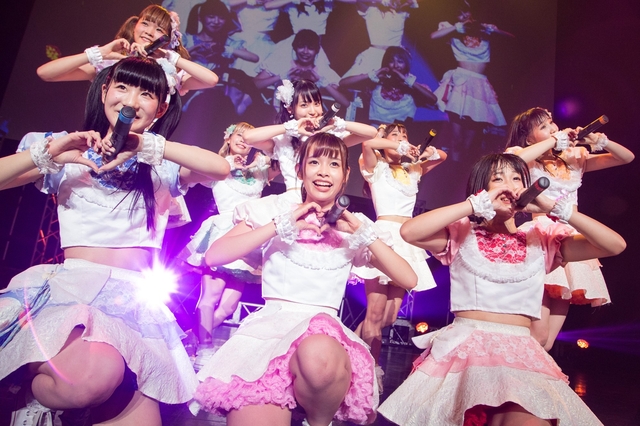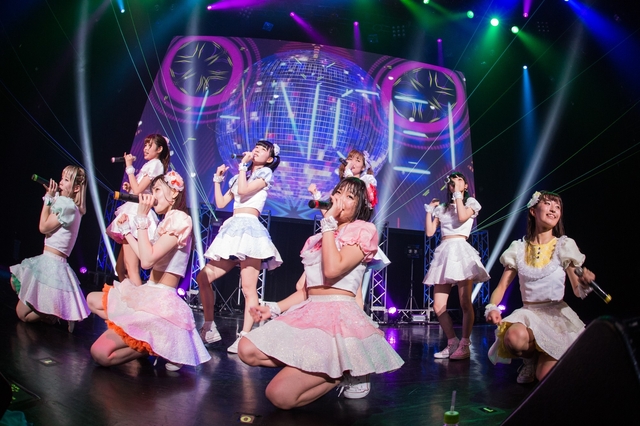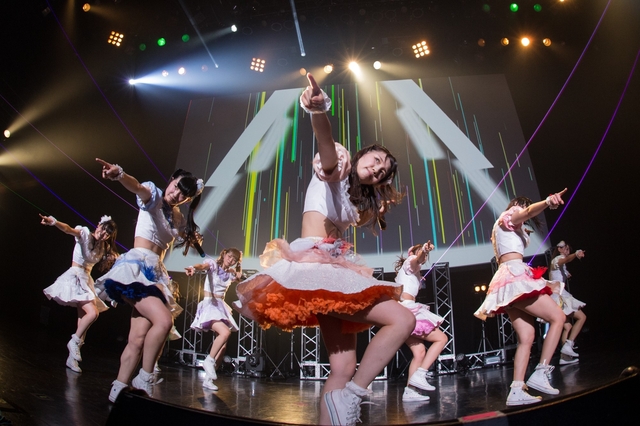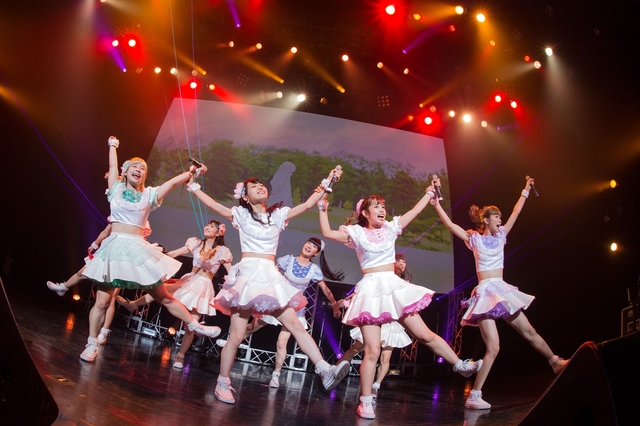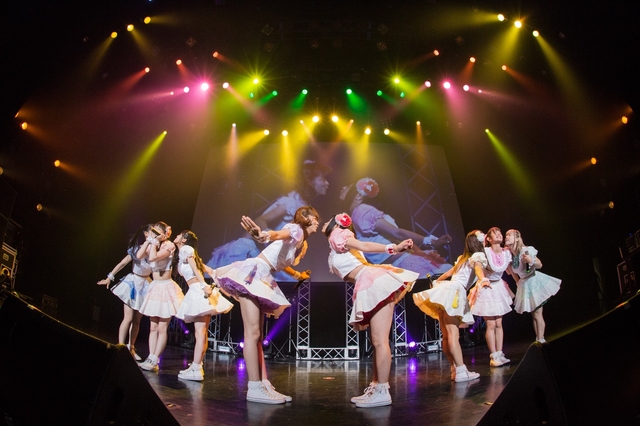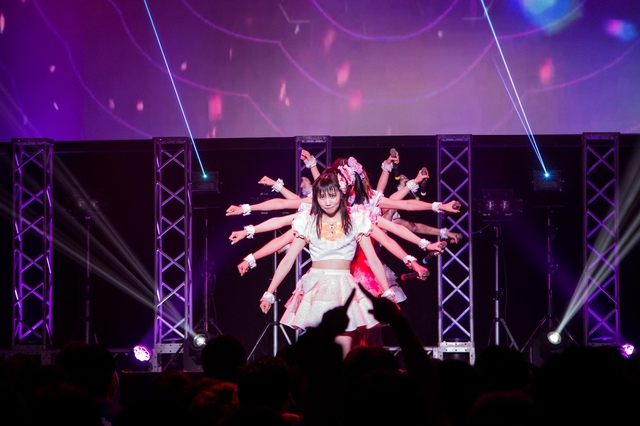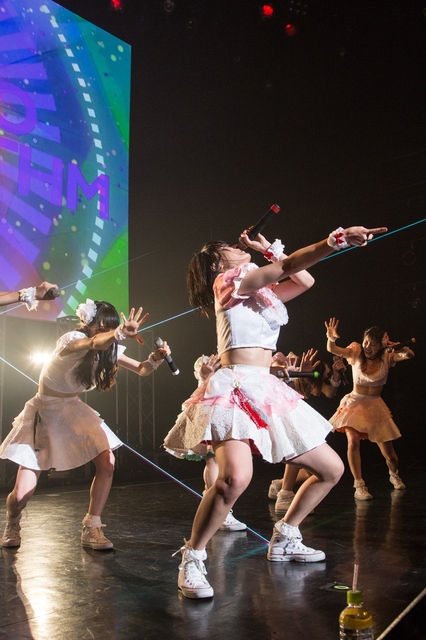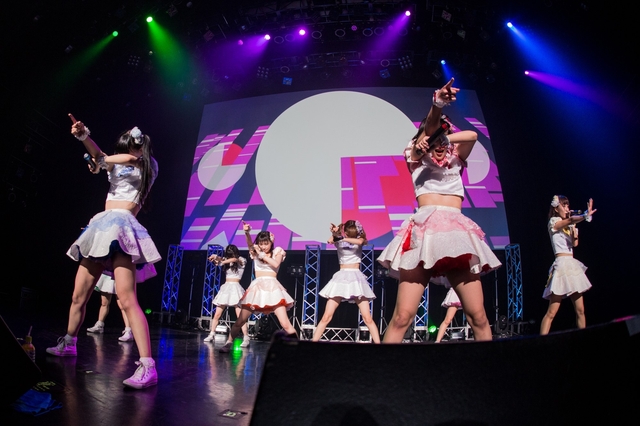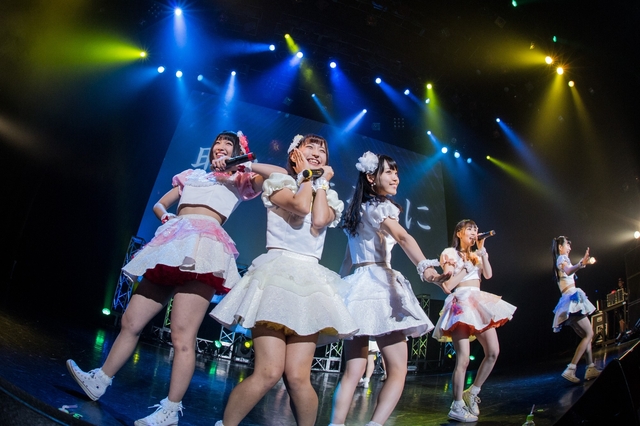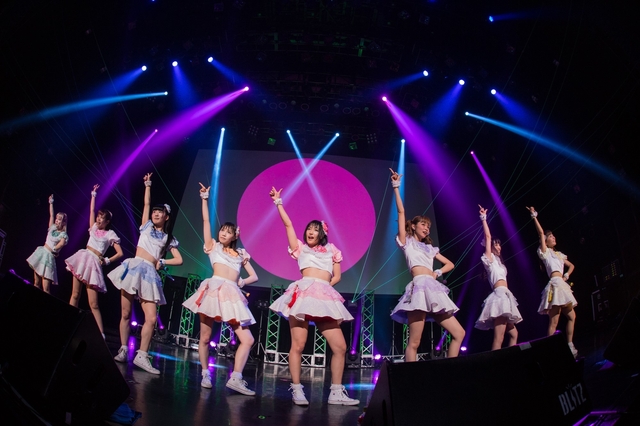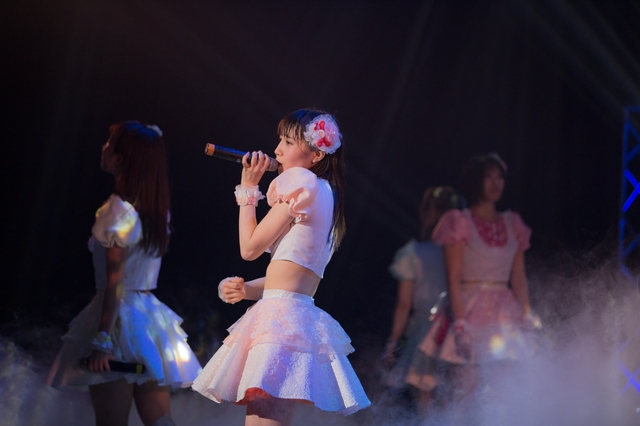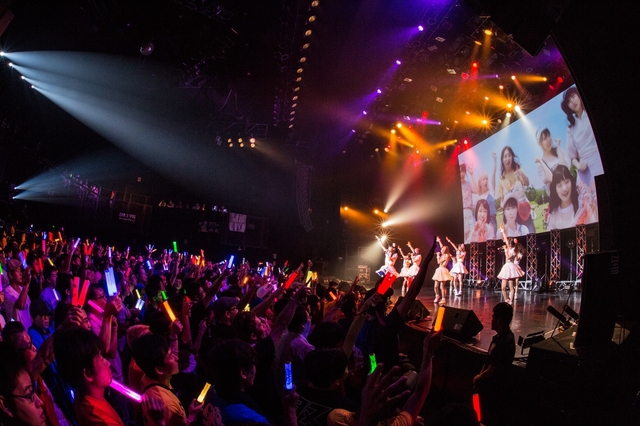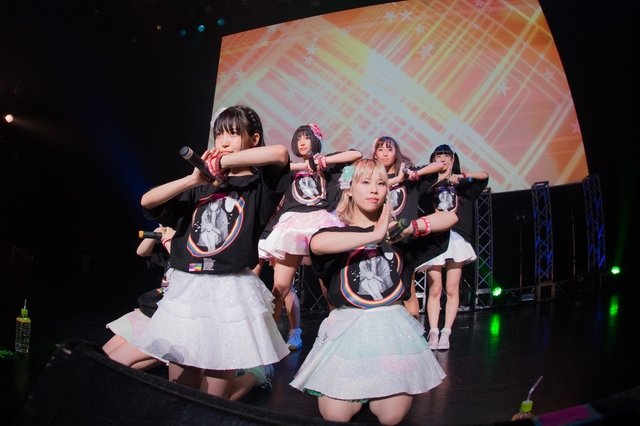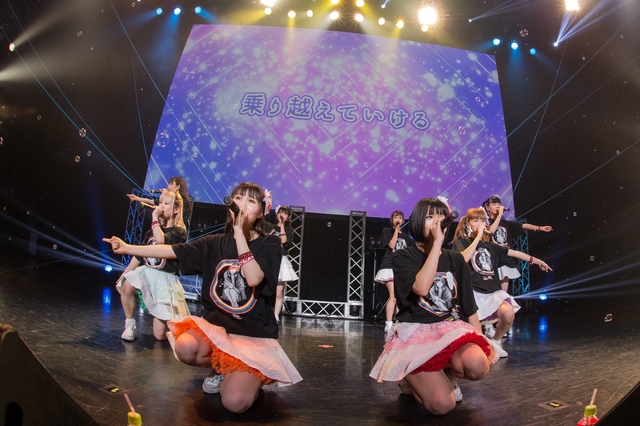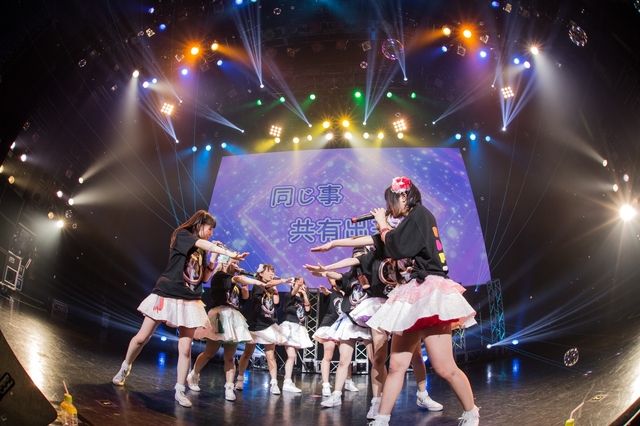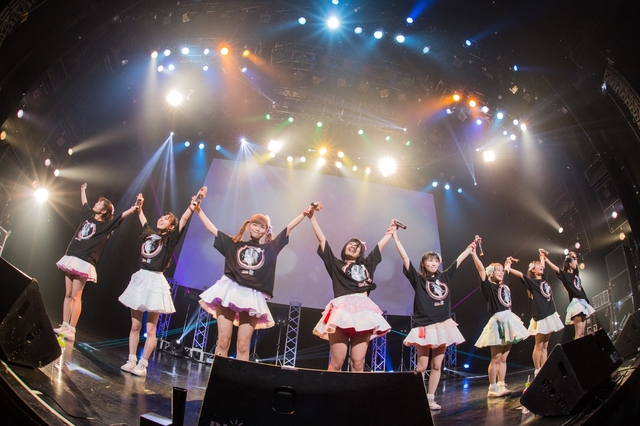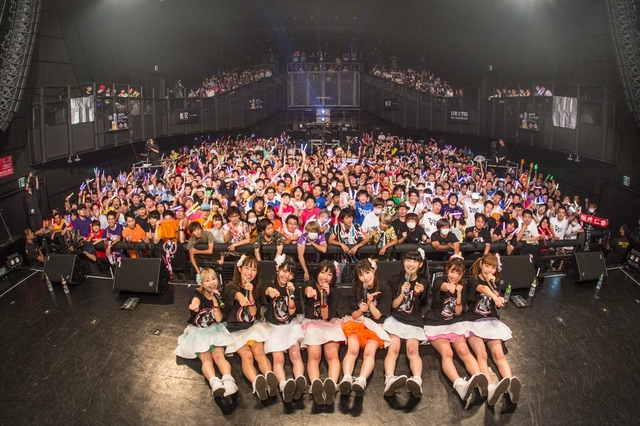 Set List
Magical Parade
Natsuiro Toridoribon
Gakusai Emotion
Iroha Ondo Suite Katsuobushi
Go To Fes☆
Omatsuri Hero
Susume Zipang
Dondoko Matsurhythm -Moeagare Taikochan
Disco Retto Ukiyo no Yume
Tora to Uma
Homura no Shizuku
Koi Momiji
Oedo Bakuretsu Hanabi Hime
SUMMER☆JUMPING
Matsuri Da SunSun
Shirogane wo Duffle Coat Ni
BELIEVE!
Manatsu no Yonetsu
Yakusoku no Ondo
Shidareyanagi
– Encore –
Yume Hanabi
FESTIBLUESKY
Tokyo Dream Parade