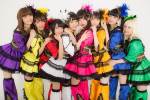 FES☆TIVE is a Japanese idol group formed in May 2013.
It currently consists of 8 members. Each one has been assigned a color.
The leader is Shiozaki Reia.
The unit is based in Tokyo.
Biography / History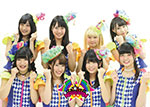 The concept is to revitalize Japan.
The name of the idol group stands for "Festival from Japan". It combines the words "festival", "positive" and "active".
The girls wear colorful costumes inspired by carnival.
The members passed the audition in March 2013.
The idol group made its live debut in May 2013.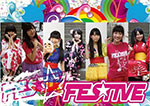 Their 1st CD was released in November 2013.
They were appointed as the image girls for tonkotsu ramen Hakata Furyu (博多風龍) in December 2013.
The members host the segment Sekaiichi wo Mezase! FES☆TIVE Wasshoi (世界一を目指せ!FES☆TIVEわっしょい) in the variety show Uta Musume (ウタ娘) on Television Saitama (テレビ埼玉) since July 2014.
FES☆TIVE's major debut single Omatsuri Hero (お祭りヒーロー) was released in May 2015 under the label Tokuma.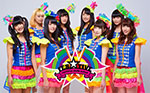 The idol group participated in Connect Japan 2015 in Bangkok, Thailand, in May 2015.
Aoba Hinari held a special collaboration live with Doko Ruriko (Tokyo Cheer2 Party) in May 2015 at K-Stage O!.
Yokoi Honami won a contest organized by Cheerz mobile app for smartphones on June 6-7, 2015. As a result of this success, FES☆TIVE participated in the J-Pop Summit 2015 in San Francisco, USA, in August 2015.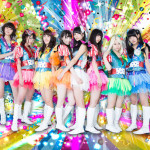 The theme of the single Kingyo no Kin-chan (金魚のきんちゃん), on sale in November 2015, is "Goldfish scooping" (金魚すくい; kingyo sukui), a traditional Japanese game whose concept is to catch a goldfish with a special scooper. It is a common activity that can be played at summer festivals in Japan.
The idol group performed at Japan Expo Thailand 2016 in Bangkok in February.
FES☆TIVE collaborated with illustrators such as Sekiya Yurie, Hutomomo Chu and Hajime Fantasy for the single Susume Zipangu (進めジパング ; Go Zipang) on sale in March 2016. The lyrics include words such as "sushi" or "samurai" which symbolize the Land of the Rising Sun. "Zipangu" is the name for Japan used by Marco Polo.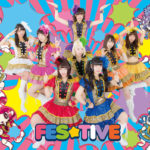 The idol group members made reports on local festivals for Ima Doki!! (IMAドキッ!!) magazine in March 2016.
Momohara Hiyo and Aoba Hinari performed as DJ under the name of DJ Skip Alien (DJスキップエイリアン) during a special event in June 2016.
FES☆TIVE released their 1st album Wasshoi Record (ワッショイレコード) in July 2016. It includes the songs Summer☆Jumping and Iroha Ondo Tsuide Katsuobushi (いろは音頭ついでかつお節).
During the summer of 2016, the idol group held overseas live performances at Tale Festival in Hong Kong and Gelar Jepang 22 in Indonesia.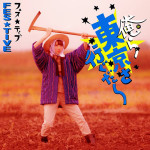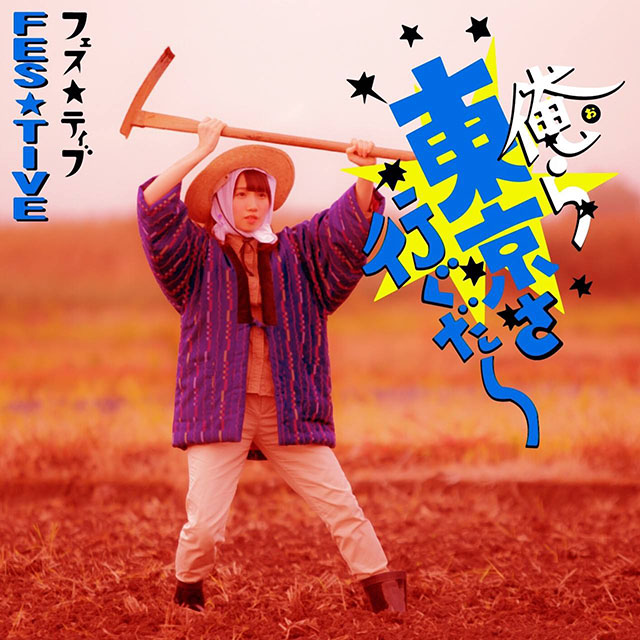 The single Ora Tokyo Sa Iguda (俺ら東京さ行ぐだ), on sale in November 2016, is a cover of Ikuzo Yoshi's hit song. Each member, excluding Yokoi Honami, posed for a parody jacket photo on Recochoku
Shina Akari and Yokoi Honami announced their graduation in December 2016. Shina Akari explained that she had to stop her activities because she was suffering from lower back chronic pain. Yokoi Honami decided to focus on studies at university.
As a result, Shiraishi Piano and Mano Saria joined the idol group as new members in January 2017.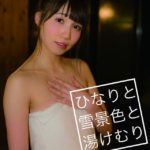 FES☆TIVE's 5th single Disco Rettou Ukiyo no Yume (ディスコ列島浮世の夢) was released in February 2017. The actress Kato Rihona is starring in the MV.
For the second time, the idol group was the guest of Japan Expo in Thailand 2017 in February.
Aoba Hinari published her 1st photobook Hinari to Yukigeshiki to Yukemuri (ひなりと雪景色と湯けむり ; Hinari, Snowy Scenes, and Onsen Steam) in April 2017. The photos include backdrops of snowboarding, sleighs, snowpeople, and winter scenes, as well as Aoba Hinari dressed in a yukata and soaking in hot springs.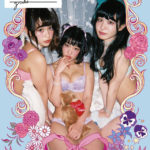 In April 2017, Sakamoto Yuna, Suzuki Kotone, and Shiraishi Piano tried their hand at gravure modeling. Sexy pictures of the idols wearing lingerie were featured in Girl-Vure ~Girls Gravure~.
Profile
FES☆TIVE
Years active : 2013 – present
Label : Tokuma Japan Communications
Agency : Rize
Members
Sakamoto Yuna (坂元由奈) – Red
Shiozaki Reia (汐咲玲亜) – Yellow
Aoba Hinari (青葉ひなり) – Orange
Suzuki Mitsuki (鈴木みつき) – Green
Momohara Hiyo (桃原ひよ) – Purple
Suzuki Kotone (鈴木ことね) – Blue
Shiraishi Piano (白石ぴあの) – Pink
Mano Saria (真野彩里愛) – White
Former Members
Yokoi Honami (横井ほなみ)
Shina Akari (椎名あかり)
Discography
Singles
13/05/2015 : Omatsuri Hero (お祭りヒーロー)
25/11/2015 : Kingyo no Kin-chan (金魚のきんちゃん)
16/03/2016 ; Susume Zipangu (進めジパング ; Go Zipang)
25/11/2016 : Ora Tokyo Sa Iguda (俺ら東京さ行ぐだ)
22/02/2016 : Disco Rettou Ukiyo no Yume (ディスコ列島浮世の夢)
Albums
27/07/2016 : Wasshoi Record (ワッショイレコード)
Links
News