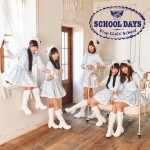 Flap Girls' School (フラップガールズスクール) is a Japanese idol group formed in April 2012.
It currently consists of 5 members.
The leader is Aoyama Reina.
Biography / History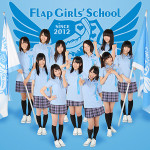 Auditions were held on April 15, 2012. Flap Girls' School was officially created on the same day. It was comprised 5 regular members, including Aoyama Reina, and 10 trainees, including Takano Chie.
The concept of the idol group is that their lessons are open to public viewing.
They made their live debut at Idol Yokocho Natsu Matsuri 2012 (アイドル横丁夏祭り!!~2012~) festival in July.
Their 1st one-man live Flap Girls' School Prom (フラップガールズスクールプロム) was held in December 2012. 50 people attended the event.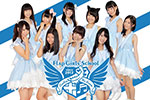 Yokoyama Miran and Michie Sachiko joined the idol group as 2nd generation members in February and March 2013.
Flap Girls' School no Theme (フラップガールズスクールのテーマ) CD, released in April 2013, was a limited edition to commemorate their 1st anniversary. As its title suggests, it features their official anthem.
Sato Yuka and Sakamoto Maria were recruited as 3rd generation members in August 2013.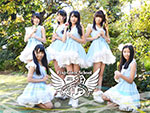 Flap Girls' School's 1st single Tsubomi (つぼみ) was released in January 2014.
Aoyama Reina was appointed leader in July 2014 on the day of her 20th birthday.
In August 2014, their 2nd single Omokaji Ippai! (面舵イッパイ!) was the ending theme song for Akko ni Omakase! (アッコにおまかせ!) TV show airing on TBS.
They appear on the Cheerz mobile app for smartphones since November 2014.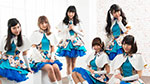 Flap Girls' School's 3rd single Habatake Tsubasa (羽ばたけ翼) reached the 3rd rank on Oricon daily chart in March 2015.
Takano Chie announced her graduation from the idol group in April 2015 in order to focus on studies.
Their 4th single Summer Days Dance (サマーデイズDance) is a fresh pop tune. In August 2015, it is the power play song for the show Buzz Rhythm バズリズム) airing on NTV.
In December 2015, Aoyama Reina and Michie Sachiko won the Cheerz Award of the Most Active Idol along with Iori Ai (Kawagoe Clear's) and Hoshino Mana (Stella Beats).
Flap Girls' School's 1st album School Days was released in March 2016. The CD includes the song Start Line (スタートライン).
Aoyama Reina is going to graduate in May 2016 in order to focus on studies at university and job hunting.
Profile
Flap Girls' School (フラップガールズスクール)
Years active : 2012 – present
Label : Bellwood Records
Agency : R.D. Music
Members
Aoyama Reina (青山玲奈)
Yokoyama Miran (横山未蘭)
Michie Sachiko (道江幸子)
Sakamoto Maria (坂本マリア)
Sato Yuka (佐藤優香)
Former Members
Suzuki Chihiro (鈴木千尋)
Takano Chie (高野千絵)
Discography
Singles
15/04/2013 : Flap Girls' School no Theme (フラップガールズスクールの­テーマ)
21/01/2014 : Tsubomi (つぼみ)
05/08/2014 : Omokaji Ippai! (面舵イッパイ!)
24/03/2015 : Habatake Tsubasa (羽ばたけ翼)
18/08/2015 : Summer Days Dance (サマーデイズDance)
Albums
Links
News