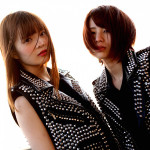 FruitPochette is a Japanese idol group formed in 2012. They were formerly known as Frupoche,
It currently consists of only one member, Azuma Shiori.
The idol unit is based in Ehime prefecture.
FruitPochette is a sister group of Hime Kyun Fruit Can, nanoCUNE, and AiCune.
Their songs are described as a mix of J-Pop melodies and metal sound.
Biography / History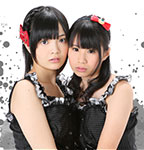 Teratani Mina and Azuma Shiori participated in auditions in July 2011.
The girls were recruited as Hime Kyun Fruit Can 2nd generation kenkyuusei (trainees) in February 2012.
Frupoche started activities in December 2012.
The idol unit changed its name to FruitPochette in July 2013.
Their 1st mini-album Shippu Jinrai (疾風迅雷) was released in late July 2013.
They held their 1st one-man live in September 2013.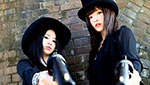 They released simultaneously 2 singles, Sakuretsu -Burning- (炸裂-Burning-) and Gekkou -Destruction- (月光-Destruction-), in February 2014.
The idol group gave concerts in the 47 prefectures of Japan as part of FruitPochette Homesick Tour 2014 between February and April.
They are supported by a heavy metal band lead by Ken'ichi (ex Sex Machineguns).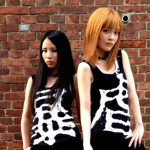 Their 1st full album The Crest of Evil went on sale in February 2015.
Teratani Mina was diagnosed with a kidney problem in the spring of 2015. She had to stop activities temporarily. She underwent surgery in November 2015.
However, as she hadn't fully recovered, Teratani Mina announced her graduation from FruitPochette in March 2016 in order to undergo medical treatment.
As a result, Azuma Shiori is the only remaining member of the idol group.
Profile
FruitPochette (フルーツポシェット) / Frupoche (フルポシェ)
Years active : 2012 – present
Label : –
Agency : Mad Magazine Records
Members
Former Member
Discography
Singles
26/02/2014 : Sakuretsu -Burning- (炸裂-Burning-)
26/02/2014 : Gekkou -Destruction- (月光-Destruction-)
Mini-Albums
31/07/2013 : Shippu Jinrai (疾風迅雷)
Albums
25/02/2015 : The Crest of Evil
Links
News