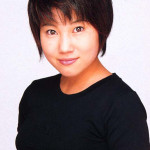 Fukuda Asuka (福田明日香) birthday is today and may all of her birthday wishes come true.
Fukuda Asuka was a former / original member of Morning Musume under Hello! Project (1997-1999). She returned in 2011 as member of a band called PEACE$TONE.
Known as Asuka, she was born on December 17, 1984 in Tokyo, Japan. Her zodiac sign is Sagittarius.
Q/A
Hobbies: jazz dancing
Special skills: ballet
Favourite food:pancake