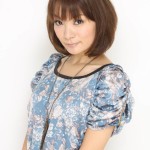 Yasuda Kei (保田圭) birthday is today and may all of her birthday wishes come true.
Yasuda Kei (legal name Kozaki Kei) is a singer, musician (piano / saxophone) and actress formerly under Up-Front Promotion's Hello Project.
She was a member and sub-leader of Morning Musume as a 2nd-generation member along with Yaguchi Mari and Ichii Sayaka. She joined the idol group in 1998 and graduated in 2003. She is part of Dream Morning Musume and is known as Kei-chan.
Yasuda Kei was born on December 6, 1980 in Chiba prefecture, Japan, and her zodiac sign is Sagittarius. Her member color was yellow-green.
Q/A
Hobbies: movie
Special skills: flute
Favourite color: red
Favourite food: chocolate