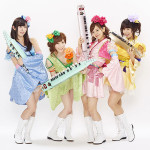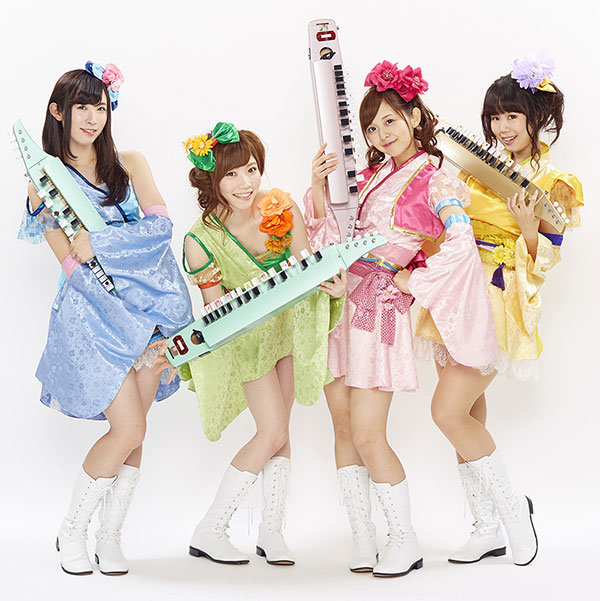 Heisei Kotohime (平成琴姫) is a Japanese idol group formed in 2012.
It currently consists of 4 members. Each one has been assigned a color.
The leader is Kato Yui.
Biography / History
Heisei Kotohime perform in kimono. In addition to dancing and singing, they use a modern version of the Japanese harp (琴, koto) as instrument on stage.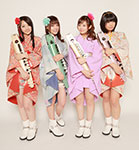 The idol unit made its 1st live performance in March 2012 in Akihabara in Tokyo.
Heisei Kotohime released their 1st single Melody (メロディ) in June 2013.
Sakuragi Chihiro (桜木ちひろ) changed her artist name to Sakuraba Ruka (桜羽るか) in December 2013.
Sakuraba Ruka announced her withdrawal in April 2014.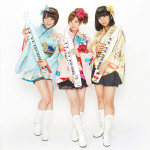 The unit was transferred to Geo Promotion talent agency in May 2015.
Satsuki Miyu and Momoya Mami graduated in June 2015.
As a result, Coco Misato, Kagura Ayu and Nakamura Ichika joined the idol group as new members in the same month.
Heisei Kotohime participated in Hyper Japan Festival in London, United Kingdom, in July 2015.
Their fans are called the "guardians" (衛兵).
Profile
Heisei Kotohime (平成琴姫)
Years active : 2012 – present
Label : –
Agency : Hideco Promotion
Members
Kato Yui (加藤唯) – Pink
Coco Misato (Coco海里) – Green
Kagura Ayu (神楽あゆ) – Blue
Nakamura Ichika (仲村 一夏) – Yellow
Former Members
Sakuragi Chihiro (桜木ちひろ) / Sakuraba Ruka (桜羽るか) – Red
Satsuki Miyu (沙月美祐) – Blue
Momoya Mami (桃屋マミ) – Yellow
Discography
Singles
26/06/2013 : Melody (メロディ)
08/04/2014 : Darkness ~ Kokoro no Yami (Darkness~心の闇)
03/02/2015 : Otome Kakumei (乙女革命)
Albums
Links
News