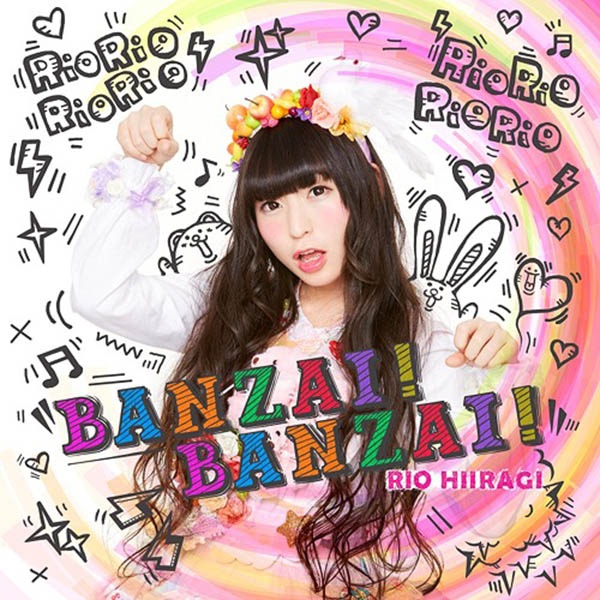 The new single of Hiiragi Rio entitled BANZAI! BANZAI! was released on April 6.

This is the 2nd major single of the idol, and her first disc since last year.
The music video was unveiled.
The song BANZAI! BANZAI! was produced by Hyadain (Maeyamada Kenichi), who already worked with the idol group LinQ. The song is like an autobiography tracing RioRio history as an idol.
The single is available in several editions: A and B are limited editions, whereas the regular editions are C, D, E and F.
The tracklists are different depending on the edition.
The DVDs of the limited editions includes the music video, the making-of, or a video of Hiiragi Rio in live celebrating her major debut in 2015.
Tracklist
Type A

DVD

2015/04/04 M

ajor

D

ebut

L

ive

A

ll 17

songs
Type B

DVD

BANZAI! BANZAI! (Music Video)
Making Of BANZAI! BANZAI! Music Video
Type C

CD

BANZAI! BANZAI!
Aizou Distopia (愛憎ディストピア)
Type D

CD

BANZAI! BANZAI!
Please be mine
Type E

CD

BANZAI! BANZAI!
Sakura Conflict (桜Conflic)
Music Video (PV)