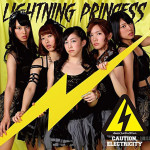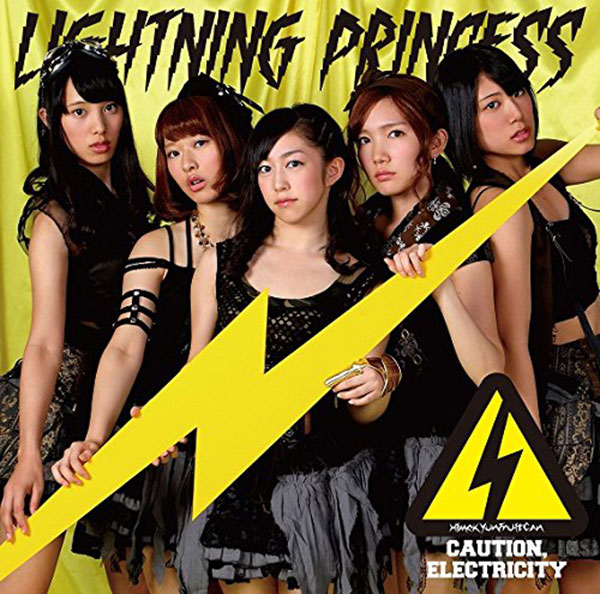 Hime Kyun Fruit Can's new album Lightning Princess (電撃プリンセス ; Dengeki Princess) will be released on December 24.
This is the 2nd major album from Hime Kyun Fruit Can.
The CD contains 13 songs including the idol group's latest singles Moratorium, Harukanata, Paradigm, and new tracks.
The limited edition comes with a bonus DVD featuring concert footage from Watashi Daiichi Kibou, Good Morning Sunshine, Kimi no Mirai no Live which took place on September 18, 2014 at Tsutaya O-East, Tokyo.
Furthermore, HimeKyun Dengeki Tour 2015 will be held from January 18 to May 17, 2015 across Japan.
Tracklist
CD

Dengeki Frustration (電撃フラストレーション)
Sore Joudan! Kore Honki! (それ冗談!これ本気!)
Tobikau Fool (飛びかうフール)
Karappo… Aitsu (空っぽ、、、アイツ)
Ukiyo Shigure (浮世シグレ)
Kimi Kara no Mahou (君からの魔法)
Paradigm (パラダイム)
Revenge -Tora no Maki- (リベンジ-虎の巻-)
Harukanata (ハルカナタ)
Tasogare Wonderland (黄昏ワンダーランド)
Crime Crown (クライムクラウン)
Moratorium (モラトリアム)
Kimi to Egaita Mirai (君と描いた未来)
DVD

Watashi Daiichi Kibou, Good Morning Sunshine, Kimi no Mirai no Live (ワタシダイイチキボウ、グッドモーニングサンシャイン、キミノミライのライブ映像収録)