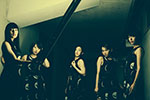 Hime Kyun Fruit Can (ひめキュン フルーツ缶) is a Japanese idol group formed in 2010.
It currently consists of 5 members. Each one has been assigned a color and a fruit.
The idol unit is from Matsuyama in Ehime prefecture.
The leader is Tanio Sakurako.
The center is Okamoto Mai.
They perform rock and pop songs.
Hime Kyun Fruit Can is a sister group of nanoCUNE, FruitPochette, and AiCune.
Biography / History
The 1st generation audition was held between June and July 2010. There were 176 applicants. 14 girls were selected.
Their 1st radio show Hime Kyun Nama Radio Kan (ひめキュン 生ラジオ缶) was broadcast between October 2010 and April 2011.
Their series of regular live performances Kanzume Akechauzo (缶詰あけちゃうぞ) started in December 2010.
The girls appeared in a CM for Kisuke Bowl (キスケボウル) and Kisuke Karaoke Wao (キスケカラオケWao) in March 2011.
Hime Kyun Fruit Can released their 1st single Renai Energy Hoson no Housoku (恋愛エネルギー保存の法則) in March 2011. It ranked 1st on the Oricon Indies Chart.
Their photobook was published in April 2011.
The 2nd generation audition was held in July 2011.
The members opened their blog in August 2011.
Hasebe Moeka graduated in November 2011.
Abe Ayumi and Watanabe Emina announced their withdrawal from the idol group in March 2012.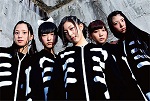 Hime Kyun Fruit Can released their 1st album Renai Miracle!! (恋愛ミラクル!!) in August 2012.
The girls were starring in the movie Heppoko Esper Nagomi! (へっぽこエスパーなごみ!) released in August 2012.
Their 1st nationwide live tour Hime Kyun "Idoroll" Tour 2012 Universal Truth!! was held in late 2012.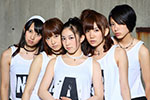 Hime Kyun Fruit Can signed under Tokuma Japan Communications in mid-2013.
Their major debut single Andante (アンダンテ) went on sale in August 2013.
The members of the idol group were starring in the drama Asunaro Sanjou! (あすなろ参上!) broadcast between November and December 2013 on NOTTV. nanoCUNE played support roles.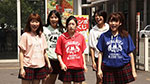 In April 2014, the girls participated in a marketing campaign for Lawson. They were appointed as employees for the convenience store chain (konbini).
In May 2014, they appeared in a commercial (CM) for Nissan.
They performed at Kawaii Pop Fes in Hong Kong in June 2014 along with other idol groups.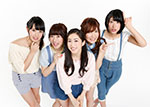 In August 2014, they dressed up in costumes again to promote au shop (auショップ) in Ehime Prefecture.
Their 1st live DVD Manatsu Yuugi "HimeKyun wasn't built in a day" Live in Oita!! was released in October 2014.
Hime Kyun Fruit Can started a collaboration with Bary-san (バリィさん), the mascot of Imabari city, under the name of Barikyun (バリキュン) in November 2014.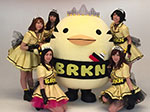 This special unit, consisting of the idol group and the mascot, released the single Koi no BRKN!! (恋のBRKN(バリキュン)!!) in February 2015.
In June 2015, the girls collaborated with former professionnal boxer, actor and artist Kataoka Tsurutaro for his single Takochiu (たこちう).
In August 2015, Hime Kyun Fruit Can performed the theme song for the mascot of the Ehime Mandarin Pirates baseball team. Happy☆Mappy CD is a limited edition of 300 copies.
The MV for their 6th major single Kakusei Mirai (覚醒ミライ), on sale in September 2015, is inspired by horror movies. A girl is chased by zombies and fighting against them. Young actress Saso Yuki played the leading role.
The album Tengoku Gimmick (天国ギミック ; The Gimmick of Heaven) was released in February 2016.
Profile
Hime Kyun Fruit Can (ひめキュン フルーツ缶)
Years active : 2010 – present
Label : Tokuma Japan Communications
Agency : Mad Magazine Records
Members
Okumura Mayuri (奥村真友里) – Orange / Apple Mango
Okamoto Mai (岡本真依) – Red / Strawberry
Kono Honoka (河野穂乃花) – Yellow / Grapefruit
Tanio Sakurako (谷尾桜子) – Purple / Blueberry
Kikuhara Yuria (菊原結里亜) – Green / Green Apple
Former Members
Hasebe Moeka (長谷部萌香) – Passion fruit
Abe Ayumi (阿部愛友実) – Pineapple
Watanabe Emina (渡部恵美奈) – Banana
Discography
Singles
09/03/2011 : Renai Energy Hoson no Housoku (恋愛エネルギー保存の法則)
18/05/2011 : Koi no Prison (恋のプリズン)
03/08/2011 : 8ppun no 1 no Breath (8分の1のブレス)
28/03/2012 : Koi ga Tomaranai (恋が止まらない)
11/04/2012 : Koi no Binetsu (恋の微熱)
27/06/2012 : Tatoeba no Monster (例えばのモンスター)
23/01/2013 : Killer Tune (キラーチューン)
27/03/2013 : Buzzword (バズワード)
07/08/2013 : Andante (アンダンテ)
18/12/2013 : Moratorium (モラトリアム)
16/04/2014 : Harukanata (ハルカナタ)
27/08/2014 : Paradigm (パラダイム)
11/02/2015 : Koi no BRKN!! (恋のBRKN(バリキュン)!!)
15/04/2015 : Tear Drops
10/06/2015 : Takochiu (たこちう。)
01/08/2015 : Happy☆Mappy
09/09/2015 : Kakusei Mirai (覚醒ミライ)
Albums
01/08/2012 : Renai Miracle!! (恋愛ミラクル!!)
25/09/2013 : Jounetsu Emotion ~Real Idoroll Gift~ (情熱、エモーション。~Real Idoroll Gift~)
24/12/2014 : Lightning Princess (電撃プリンセス)
17/02/2016 : Tengoku Gimmick (天国ギミック ; The Gimmick of Heaven)
Links
News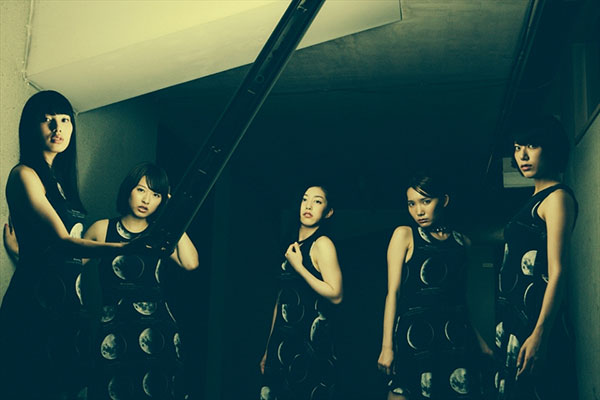 0