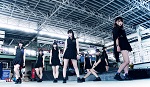 Maplez is a Japanese idol group formed in 2013.
They were previously known as Hiroshima Maple★S (ひろしまMaple★S).
It currently consists of 8 members including a support member.
The leader is Kayama Sae.
Biography / History
Their songs are a mix of EDM (electronic dance music), dubstep, rock and pop.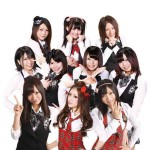 Hiroshima Maple★S hold live performances almost everyday at Studio Maple in Hiroshima.
The venue opened in October 2012.
14 members were selected after the auditions held at the end of 2012.
Hiroshima Maple★S were officially created in January 2013.
Their 1st single Sunrize was released in March 2013.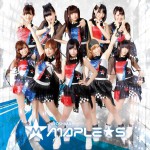 The girls were finalists of the U.M.U Award 2013 in December. They were in competition with other local Japanese idol groups.
Their 1st one-man live Bright took place in December 2014 at Club Quattro. 504 people attended the event.
Their 5th single RPM reached the 1st rank on the Oricon weekly chart in the indies category in December 2014.
The idol group gave concerts in Fukuoka, Kobe, Nagoya, Tokyo, Osaka and Hiroshima during their 1st live tour Endeavorrr from April to May 2015.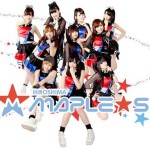 Hiroshima Maple★S' 1st album Endeavorrr went on sale in May 2015.
Their 5th single Kaigou to Saisei no Singularity (邂逅と再生のシンギュラリティ), on sale in December 2015, includes the solo song Echoes by Koizumi Akane.
In January 2016, it was announced that the idol group changed its name to Maplez.
Asahina Momoko and Nakamura Mion were recruited as 5th generation members in January 2016.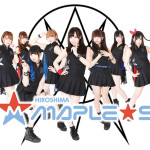 Sakuragi Yuko, Marumoto Haruka and Kawahara Ami announced successively their graduation in June and in July 2016.
As a result, Takamoto Izumi and Nishino Ayaka were recruited in August and in September 2016.
Joya Ruri's photobook Tadoruri was published in September 2016 for her birthday.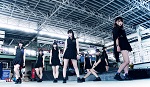 Maplez released their 7th single Authentic Invention to Romantic Paranoid (オーセンティックインベンションとロマンティックパラノイド) in November 2016. The title song expresses the thought of a girl who is delusive with a melancholy feeling. The MV was inspired by 1980s popular song programs and by dramas. The songs were written and composed by Matsumoto Masaya and Koresada Yui (Oscillophone) who had already worked for the idol group on previous CDs.
Former members Takeshita Mai, Murata Yuka, Moriwaki Sayaka and Kawahara Ami are part of the hall of fame.
Profile
Maplez / Hiroshima Maple★S (ひろしまMaple★S)
Years active : 2013 – present
Label : Maple Record
Agency : Maple Inc.
Members
Koizumi Akane (小泉明音)
Kayama Sae (香山紗英)
Yano Miyuu (矢野美優)
Amano Nayuki (天野名雪)
Joya Ruri (城谷るり)
Miyata Nanami (宮田愛美)
Asahina Momoko (朝比奈桃子)
Nishino Ayaka (西野綾華)
Former Members
Yuzuki Hinano (ゆずきひなの)
Shimono Kanon (下野かのん)
Takano Mayu (高野茉由)
Hara Narumi (保良成珠)
Watanabe Suzu (渡辺すず)
Tachibana Chiharu (橘千尋)
Otani Rino (大谷梨乃)
Fujisaki Kokoro (藤崎こころ)
Kumeyama Yotsuba (久米山四葉)
Takeshita Mai (竹下真衣)
Hamazaki Rui (浜崎瑠衣)
Minase Momo (水瀬もも)
Nakamoto Mako (中本眞子)
Kageyama Misaki (景山美咲)
Hinasato Monaka (雛里 もなか)
Kageyama Nagisa (景山渚紗)
Moriwaki Sayaka (森脇 紗香)
Murata Yuka (村田ゆか)
Saeki Miku (佐伯未来)
Mori Haruka (森遥香)
Sakuragi Yuko (櫻木ゆう子)
Marumoto Haruka (丸本遼)
Kawahara Ami (川原亜美)
Nakamura Mion (中村美音)
Discography
Singles
14/03/2013 : Sunrize
30/06/2013 : Koi no Sensation (恋のセンセーション)
11/12/2013 : Ultra Navy / Bright!! (ウルトラネイビー / Bright!!)
11/06/2014 : Boom! Boom! Miracle Emotion
24/12/2014 : RPM
15/12/2015 : Kaigou to Saisei no Singularity (邂逅と再生のシンギュラリティ)
29/11/2016 : Authentic Invention to Romantic Paranoid (オーセンティックインベンションとロマンティックパラノイド)
Albums
Links
News