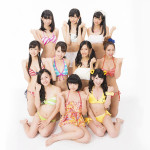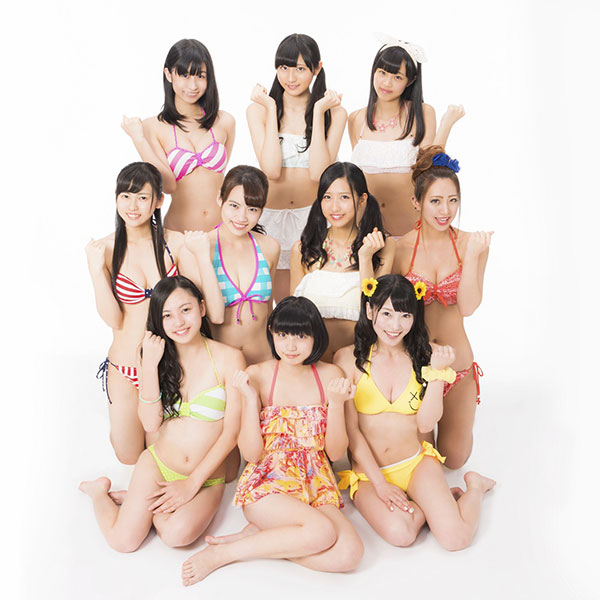 HR (Hakata Reboot, エイチアール) is a Japanese idol group formed in August 2010.
It currently consists of 8 regular members and 9 kenkyuusei (trainees).
The idol unit is based in Fukuoka in the prefecture of the same name.
Biography / History
The name HR is an accronym for the words "Hakata" (博多) and "Reboot" (再起動).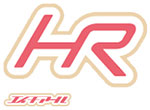 The girls hold regular live performances at their own theater which is located at the 3rd floor of Box Town Hakozaki commercial complex in Fukuoka. The live performance are held on Saturdays, Sundays, and public holidays.
There is a focus on the kenkyuusei on the 1st and 3rd Sunday of every month.
Their theater is located in the same area as HKT48's one.
In addition, the members participate in various local activities to promote the region.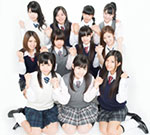 The goal of HR is to allow the girls who want to become an idol and who can't move to Tokyo to realize their dreams while staying in Fukuoka to have the same activities.
1st generation member Uehara Asami graduated from HR in December 2010 and joined LinQ in April 2011. She became the leader of LinQ.
Their debut single Kimi ni Spark (キミにSpark) was released in May 2012.
The 9th generation members formed the unit Jounetsu Hermit (情熱hermit) in March 2014.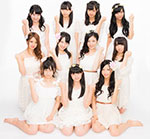 HR's sub-unit Splash Revolution (すぷらっしゅレボリューション) was formed in the spring of 2014. It consists of 3 members : Kunimoto Marina, Kobayashi Mayu, Yasuda Rei.
Splash Revolution's 1st single Meippai Hashaija Yeah!! (めいっぱいはしゃいじゃYeah!!) was released in June 2014.
Hakata Reboot made their major debut with the single Natsuiro Candy (夏色キャンディ) released under Nippon Columbia label in June 2015.
In September 2015, a crowdfunding a crowdfunding campaign has been launched for the production of a TV variety show hosted by the members of the idol group. The goal is to collect 500.000 yen.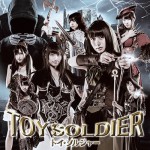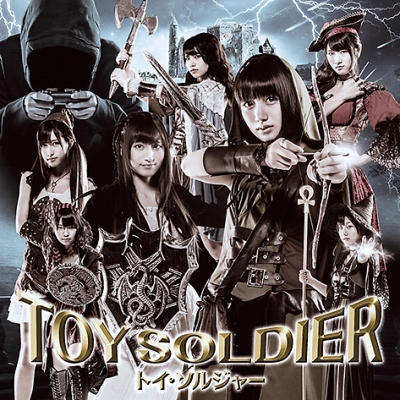 The girls were dressed like RPG characters on the cover and in the MV for the single Toy Soldier (トイ・ソルジャー) on sale in November 2015.

The variety show HR no Idol Stream (HRのアイドルすくぅ~る) started airing on Pigoo in January 2016.
Captain Kobayashi Mayu announced her graduation in March 2016.
HR participated in IDOLidge Carnival in Taipei, Taiwan, in May 2016.
Profile
HR (Hakata Reboot) (エイチアール)
Years active : 2010 – present
Label : Nippon Columbia
Agency : Office HR
Members
Kunimoto Marina (國本満里菜)
Yasuda Rei (安田玲)
Nakazawa Yuki (中沢友希)
Ogawa Kanade (尾河花奏)
Kojima Nao (小嶋菜生)
Hashimoto Nana (橋本菜々)
Shinoyama Sera (篠山せら)
Watanabe Kokoro (渡辺心)
Kenkyuusei (trainees)
Aikawa Reika (藍川れいか)
Yoshimura Tamami (吉村珠実)
Ryu Yuina (龍ゆいな)
Kawasaki Miho (川崎美帆)
Nakayama Koyuri (中村胡百合)
Yamamoto Yuri (山本侑里)
Togami Momoka (砥上百香)
Numa Saeri (沼葵里)
Naruse Miu (成瀬みう)
Former Members
Murayama Tomomi (村山友美)
Nakamura Miyuki (仲村みゆき)
Maeda Atsuko (前田温子)
Kiritani Manaka (桐谷愛華)
Aihara Kana (相原加奈)
Ito Momoka (伊東桃花)
Sakurai Rena (桜井玲奈)
Ikeuchi Mai (池内茉衣)
Asakura Nana (朝倉なな)
Natsume Moe (夏目もえ)
Nishiyama Rara (西山羅良)
Okada Yumiko (岡田ゆみこ)
Inami Juna (井波絢菜)
Shirokawa Narisa (城川菜里紗)
Tsukamoto Yuri (塚本結莉)
Nakatani Wakana (中谷和奏)
Sato Nozomi (佐藤希望)
Nakahara Miku (中原未來)
Nonaka Yu (野中優)
Sasaki Aya (佐々木彩)
Hirani Akari (日谷朱理)
Hoshino Seina (星野聖奈)
Kinoshita Miho (木下美穂)
Ooguro Saya (大黒沙綾)
Takeuchi Yuduki (竹内優月)
Takahashi Haruka (高橋春佳)
Asano Miharu (朝野美晴)
Haruno Yuka (春野ゆうか)
Ogata Shizuka (緒方静香)
Takamine Shiori (高峰汐里)
Aiba Suzuka (相羽涼花)
Hino Yuria (日野優里亜)
Kiyohara Chiaki (清原千明)
Nakamura Karen (中村可恋)
Fukunaga Kaoru (福永薫)
Sakurai Misaki (桜井実咲)
Nishiyama Sayaka (西山沙也香)
Otsuka Miki (大塚美貴)
Yamamoto Mariya (山本まりや)
Nanase Eri (七瀬恵梨)
Kobayashi Akiha (小林明葉)
Ishikawa Rino (石川鈴乃)
Ohara Rei (大原怜)
Oshima Akane (大島愛奏)
Tateishi Riho (立石梨穂)
Shiraishi Arisa (白石ありさ)
Morinaga Arisa (森永亜理沙)
Asada Hikaru (浅田ひかる)
Monji Kotoko (門司詩子)
Hayashi Yuka (林優花)
Yoshida Arina (吉田有那)
Shiina Sato (椎名紗都)
Sakamoto Yuri (坂本優李)
Kume Chisato (久米知里)
Shimada Saki (嶋田早希)
Ogata Narumi (緒方成美)
Fukuhara Risa (福原梨紗)
Tanaka Momoka (田中李佳)
Yamauchi Sayuri (山内小百合)
Mochizuki Ayaka (望月彩華)
Aoki Tsubasa (青木翼)
Ito Nagisa (伊藤凪紗)
Sato Mai (佐藤真好)
Kobayashi Mayu (小林まゆ)
Discography
Singles
02/05/2012 : Kimi ni Spark (キミにSpark)
23/01/2013 : Barikata (バリカタ)
11/09/2013 : Zenryoku Jump! (全力ジャンプ!)
15/01/2014 : Evolution Da (エボリューションだ)
24/09/2014 : Kibou no Tsubomi (希望の蕾)
24/06/2015 : Natsuiro Candy (夏色キャンディ)
04/11/2015 : Toy Soldier (トイ・ソルジャー)
Albums
Links
News