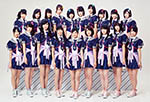 Idol College (アイドルカレッジ) is a Japanese idol group formed in 2009.
It currently consists of 19 members.
They are split into I Team, C Team and Up's College.
Biography / History
The unit was known as B.L.T. Idol College from February 2009 to March 2010. During this period, it was as an idol project for B.L.T. magazine.
Their 1st single Koi na no Desu / Yume wo Oikakete (恋なのです / 夢を追いかけて) was released in December 2009.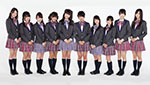 Idol College made their major debut with single Shoujo Sotsugyou / Yozora (少女卒業 / Yozora) released in February 2013 under the label Dreamusic.
Their 1st album Idol College no Tsutaetai Koto (アイドルカレッジの伝えたいこと) was released in July 2013.
Ishizuka Shioka, Tomita Juria, Nakajima Yui, Minami Chisato and Kawato Anju were starring in the comedy drama Detective Hige (ヒゲ探偵) in June 2014.
The group signed under the label Stand Up! Records in July 2014.
Kawato Anju released her 1st solo DVD Angel Time (あんじぇるTime) in October 2014.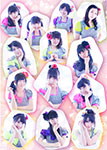 The single True End Player (トゥルーエンド プレイヤー) is the ending theme song for the PlayStation Vita RPG video game Kami Jijigen Game Neptune Re;Birth 3 V Century (神次次元ゲイム ネプテューヌRe;Birth3 V Century). It is on sale since November 2014. Check out our photos and report of Idol College Live True End Player.
Izuhara Momo, Agasawa Ayano and Tozawa Mai were recruited as new members in December 2014.
Yamaguchi Rie announced her graduation in January 2015.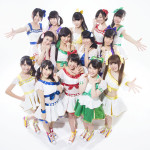 Idol College collaborated with Kurihara Satoru (Jazzin' Park) for their single #Tokonatsu Joshi Kibou (#常夏女子希望!!!) released in May 2015. It was the ending theme for Bananaman no Sekkaku Gourmet (バナナマンのせっかくグルメ) TV show on the same month.
Okazaki Ichigo joined the group in May 2015. She is a former member of Smile Gakuen and Under Face.
Tomita Julia is going to perform in the stage play Konna Hazu Janakatta ~Battle 3~ (こんなはずじゃなかった。~バトル3~) in August 2015.
Idol College gave a concert in Taipei, Taïwan, in September 2015. This event was their first overseas live performance. The participating members were Minami Chisato, Ebihara Yuka, Nakajima Yui, Tomita Julia, Ishizuka Shioka, Inaba Misaki, Kawaoto Nozomi.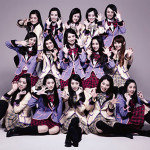 Their single Be my Zombie (ビーマイ☆ゾンビ), on sale in October 2015, features the opening and the ending themes for Geki Jigen Tag Blanc + Neptune vs Zombie Gundan (激次元タッグ ブラン+ネプテューヌVSゾンビ軍団) PS Vita video game. The girls turned into zombies on the visual and the artist picture.
Kagesawa Rina, Kondo Kanna, Sato Haruna, Tadokoro Shiori and Kawaji Yuna joined the unit in October 2015. Tadokoro Shiori is a former member of Kaiketsu! Tropical Maru.
The sister group Up's College from アイカレ was created at the same period. The 5 new members are part of the line-up. Hina Kanda, Konno Honoka, Izuhara Momo, Okazaki Ichigo, Ogasawara Ayano and Tozawa Mai hold a concurrent position.
In October 2015 Minami Chisato won the 3rd Gravure Henshuu no Kakushidama Grand Prix (第3回グラビア編集の隠し玉GP). The contest was organized by Weekly Playboy (週刊プレイボーイ) magazine.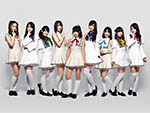 The single Ichizu Recipe (イチズレシピ), released in December 2015, was the opening theme song for the anime Shomin Sample: I Was Abducted by an Elite All-Girls School as a Sample Commoner[ (俺がお嬢様学校に「庶民サンプル」としてゲッツされた件).
Inaba Misaki graduated in December 2015.
Kaminaguchi Himeka was recruited in January 2016. She is the younger sister of Kaminaguchi Honoka (X21).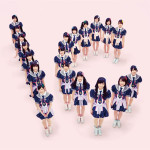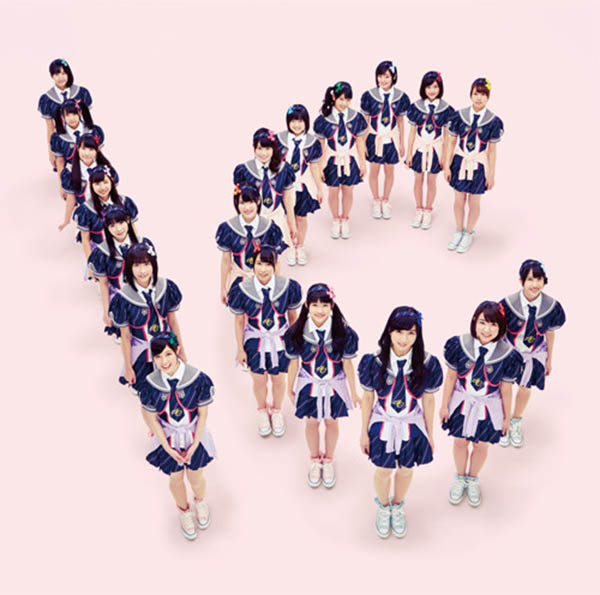 In February 2016, Minami Chisato and Kotone Mai participated, along with local celebrities, in the Setsubun Festival (節分大祭) at the Honmonji temple in Tokyo. This annual event commemorates the last day of the winter, and the arrival of spring, in association with the Lunar New Year.
Ishizuka Shioka announced her graduation in February 2016. She changed her mind in April 2016, and she told that she wanted to pursue activities with the group.
Idol College participated in Japan Expo in Thailand 2016 and in a few other events in Bangkok in February.
Saito Kisaki left the unit in February 2016.
The album idolcollege, on sale in April 2016, includes the song Gamushara Fighter (がむしゃらFighter). The MV was filmed in one long, continuous shot.
They participated in IDOLidge Carnival in Taipei, Taiwan, in May 2016.
Related article :
Profile
Idol College (アイドルカレッジ) (アイカレ)
Years active : 2009 – present
Label : Dreamusic
Agency : Blue Rose
Members
I Team (Iチーム)
Nakajima Yui (中島優衣)
Tomita Julia (冨田樹梨亜)
Kawato Anju (河東杏樹)
Kanda Hina (神田緋那)
Konno Honoka (今野穂乃花)
Izuhara Momo (伊豆原もも)
Okazaki Ichigo (岡崎いちご)
C Team (Cチーム)
Minami Chisato (南千紗登)
Ebihara Yuka (海老原優花)
Ishizuka Shioka (石塚汐花)
Kawaoto Nozomi (川音希)
Agasawa Ayano (小笠原彩乃)
Tozawa Mai (戸沢舞)
Up's College
Kagesawa Rina (影澤里南)
Kondo Kanna (近藤栞菜)
Sato Haruna (佐藤春奈)
Tadokoro Shiori (田所栞)
Kawaji Yuna (河地柚奈)
Other
Kaminaguchi Himeka (上水口姫香)
Former Members
Toichi Emi (戸井智恵美)
Arai Misaki (荒井美咲)
Makuta Kazumi (幕田一未)
Yamazaki Ayaka (山崎彩花)
Jangawa Mana (蛇川真菜)
Matsuzawa Chiho (松沢千帆)
Yamashita Mitsuki (山下光希)
Kinoshita Naomi (木下尚美)
Sakai Ran (酒井蘭)
Kurata Minori (倉沢みのり)
Koshiishi Hikaru (輿石光)
Abe Rina (阿部梨奈)
Sakata Shiori (坂田しおり)
Tokotsume Sakura (床爪さくら)
Shigemoto Misa (重本未紗)
Miyagi Nonami (宮城乃奈実)
Tomomatsu Hanaho (友松花穂)
Okubo Maika (大久保舞香)
Chiba Nanaki (千葉奈々希)
Ando Nao (安藤直)
Yamaguchi Rie (山口りえ)
Shigemoto Eru (重本愛瑠)
Inaba Misaki (稲葉美咲)
Saito Kisaki (齋藤綺咲)
Discography
Singles
06/12/2009 : Koi na no Desu / Yume wo Oikakete (恋なのです / 夢を追いかけて)
16/12/2009 : B.L.T. Idol College no Theme / Mobile Bag (B.L.T.アイドルカレッジのテーマ / ぬうべるばあぐ)
11/01/2010 : Seifuku Koi Monogatari / Cheer♀Magic / Zankoku na Tenshi no These (制服恋物語 / Cheer♀Magic / 残酷な天使のテーゼ)
11/01/2010 : Jumping Hop / B.L.T. Idol College no Theme (ジャンピングホップ / B.L.T.アイドルカレッジのテーマ)
01/03/2010 : Ganbare!! Otome!! / Ichigo Parfait (ガンバレ!!オトメ!!/いちごパフェ)
11/07/2012 : Ame Nochi Hare (雨のち晴れ)
13/02/2013 : Shoujo Sotsugyou / Yozora (少女卒業 / Yozora)
30/07/2014 : Ano Ko ga, Kami wo, Kiranai Riyuu (あのコが、髪を、切らない理由)
03/12/2014 : True End Player (トゥルーエンド プレイヤー)
13/05/2015 : #Tokonatsu Joshi Kibou (#常夏女子希望!!!)
07/10/2015 : Be my Zombie (ビーマイ☆ゾンビ)
02/12/2015 : Ichizu Recipe (イチズレシピ)
Albums
11/06/2011 : Kiseki (軌跡)
24/07/2013 : Idol College no Tsutaetai Koto (アイドルカレッジの伝えたいこと)
Links
News