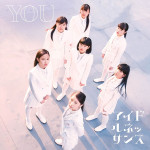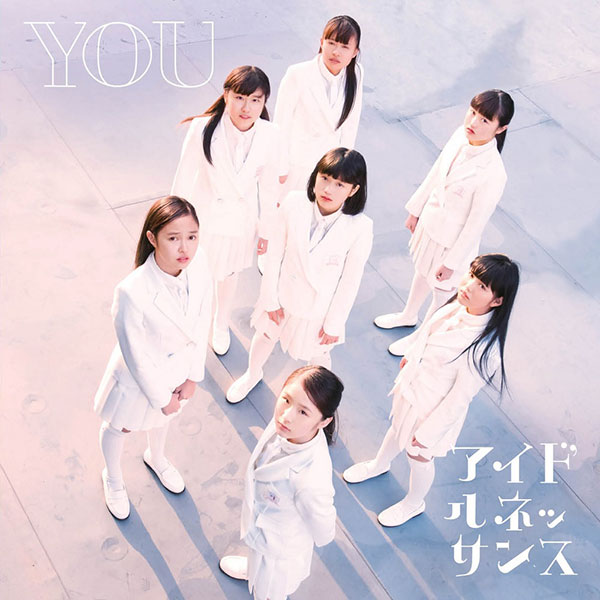 Idol Renaissance will release its 3rd single YOU on March 24.

This is the 1st single of the idol group to be released under the label T-Palette Records. Idol Renaissance indeed signed a new contract under this label in last December.
The MV, the tracklist and the cover were unveiled.
YOU is a cover of the 1987 song by Oe Senri.
Artists such as Base Ball Bear and Sawa collaborated with the idol group on the coupling songs.
One edition only will be available.
The CD will contain a total of 8 tracks including 4 new songs : the main song YOU, 3 new B-side songs (one in featuring with Hanazawa Kana and 2 others ones by Idol Renaissance only) and their instrumental versions.
In addition, Idol Renaissance posted on YouTube the full-length music video and the teaser of the song YOU that you can watch below.
A video showing the reactions of the members when they discovered the MV has also been released.
Tracklist
YOU
Koi Suru Kankaku -feat Hanazawa Kana.- (恋 す る 感 覚 -Feat 花 澤 香菜 -.)
Good Day Sunshine
Dokan Kōshinkyoku (ド カ ン 行進 曲)
YOU (Instrumental)
Koi Suru Kankaku -feat. Hanazawa Kana- (Instrumental)
Good Day Sunshine (Instrumental)
Dokan Kōshinkyoku (Instrumental)
Music Video (PV)