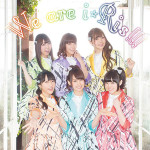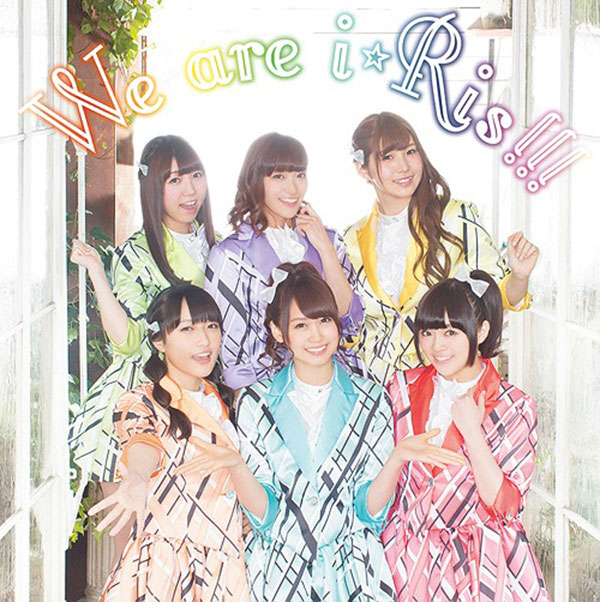 i☆Ris 1st album We Are i☆Ris will be released on April 8.
This album contains 11 songs, including all the singles of the idol group and new ones.
Believer's Heaven is the theme song for Xuccess Heaven (ザクセスヘブン).
Akaneya Himika, Serizawa Yu, Kubota Miyu, Shibuya Azuki, Wakai Yuki and Yamakita Saki are dubbing the voices of some characters in the anime.
The limited editions come with a bonus DVD featuring live footage of their 2nd Anniversary Live ~Dream Evolution~ or Step into the Rainbow depending on the version.
Furthermore, i☆Ris 1st Live Tour ~We Are i☆Ris~ will be held from April 18 to May 24.
The idol group's 8th single Realize! is on sale since February 18.
Tracklist
CD

Make it!
Fantasia Wonderland (幻想曲Wonderland)
Defy the fate
Believe in
Ryuusei (流星)
Love Magic
Color
§Rainbow
Believer's Heaven
Realize!
ayatsunagi
DVD (Type A)

2nd Anniversary Live~Dream Evolution~

Miracle Paradise (ミラクル☆パラダイス)
Dream☆Land
i☆Doloid
Itazura Taiyou (徒太陽)
Ichizu イチズ)
Ramune Sunset (らむねサンセット)
No D&D code (Dressing Pafé)
Pretty Prism Paradise!!! (SoLaMi♡SMILE)
Dai 38-ki Aimoto Joshi Koutougakkou Seitokai Katsudou Nisshi Aipon 『第38期藍本女子高等学校生徒会活動日誌 あいぽん』
Secret Pure Love
Happy New World☆
 Special Kiss
Yume no Tsubasa (ユメノツバサ)
Fantasia Wonderland (幻想曲Wonderland)
§Rainbow
Color
Kokoro no Woto (ココロノヲト)
Make it!
DVD (Type B)

2014/3/30 新宿BLAZE STEP INTO THE RAINBOW(一部収録)+Off Shot Movie

i☆Doloid
§Rainbow
Ichizu (イチズ)
outshine(秋月マキシ)
Kira Kira Shimashou? (Kira-Kiraしましょう?(秋月マキシ))
Happy New World☆
Fantasia Wonderland (幻想曲Wonderland)
We Are! (ウィーアー!)
Color
Ramune Sunset (らむねサンセット)
Itazura Taiyou (徒太陽)
STEP INTO THE RAINBOW~Off Shot Movie~
Music Video (PV)