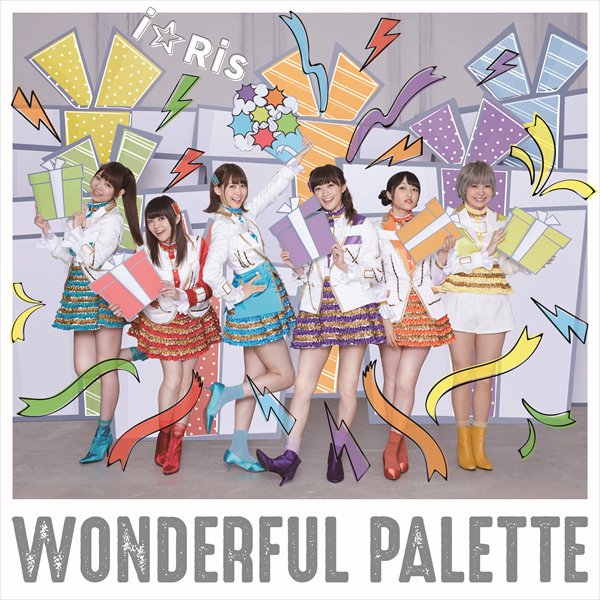 i☆Ris released their new album Wonderful Palette on November 1st.
This is the 3rd original album by the idol group.
It includes the latest singles from i☆Ris such as Ready Smille!!, Re:Call and Shining Star.
The album is sold in 3 versions.
The CD contains 14 songs in total.
The Blu-ray and DVD editions A and B contain videos of the last concerts of i☆Ris.
The editions B and C contain an additional track.
Tracklist
Shining Star
Re:Call
Daily Berry !!
Ichizu -Budokan Ver.- (イチズ-武道館Ver.- )
Ready Smile!!
Heart Crash!
Kimino Canoeie (キミノカノウセイ)
Dear…
Growing days
Lovely Time
DETERMINE
WONDERFUL PALETTE
Feel it
Puzzle (パズル)
Sensu Obu Wonder☆ (扇子・オブ・ワンダー☆) (Types B & C bonus track)
"i☆Ris 3rd Live Tour ~Fan+6=∞~" Nakano Sanguraza Performance (Night) / off shot Movie
"i☆Ris Formation 5th Anniversary Live ~5 years old! Everyone comes together☆~" off Shot Movie
"i ☆ Ris 2nd Live Tour 2016 – Th!s !s i☆Ris !!" 4 songs from @ Zepp Tokyo