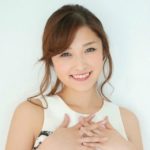 The former Hello! Project and Morning Musume idol, Ishikawa Rika, announced her marriage to a professional baseball player, Nogami Ryoma.
Her husband Nogami Ryoma plays on the Seibu Lions team as a pitcher.
The couple had already announced their intent to marriage since the beginning of the year and gets together since 2014. The papers for their marriage will be made official on March 13.
Her former partner Yoshizawa Hitomi (of Morning Musume and Hangry & Angry), became engaged two years ago ; many fans were looking forward to finding out when Rika would announce her own marriage.
Ishikawa Rika has been a member of many Hello! Project and Up-Front Works such as ; Morning Musume (2000-2005), Tanpopo (2000–2002), Country Musume ni Ishikawa Rika (2001-2003), v-u-den (2004-2008), Ongaku Gatas (2007–2010), Hangry & Angry (2008–2012) and Dream Morning Musume (2011-2012), etc.
She is often nicknamed Charmy or Rika-chan; She is now 32 years old.
Congratulations to Ishikawa Rika and her new husband.