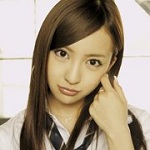 Itano Tomomi announced her graduation from AKB48. She will leave the group this year. The date of her graduation ceremony hasn't been determined yet.
The announcement was made by Itano Tomomi during the premiere of Documentary of AKB48 No Flower without Rain on February 1. She expresses her desire to leave AKB48 through an interview in the film.
Itano Tomomi joined AKB48 as a 1st generation member in 2005. She is currently part of AKB48 Team K. Tomochin made her solo debut in January 2011.