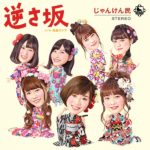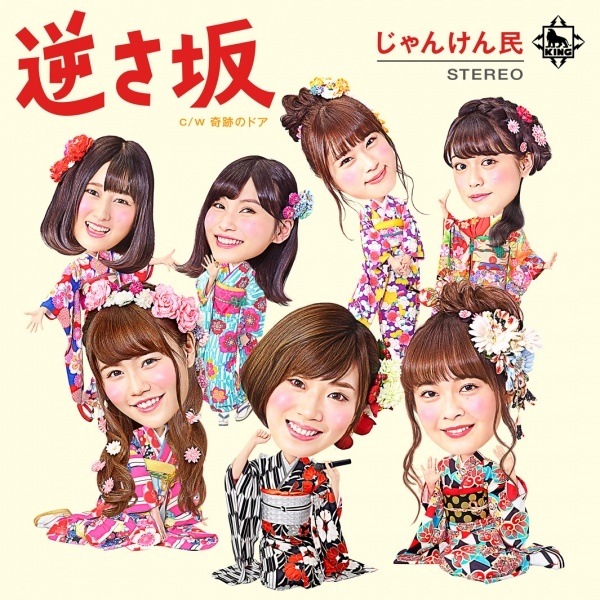 The 1st single from Jankenmin will be released on December 21st.
It is entitled Sakasazaka (逆さ坂).
Jankenmin is a special unit from AKB48. It is from the AKB48 2016 Janken Tournament.
The members of the idol group are: Komiyama Haruka, Shibuya Nagisa, Takeuchi Saki (SKE48), Tanabe Miku, Nozawa Rena, Fukuoka Seina and Yumoto Ami.
The single was written by Akimoto Yasushi.and will be sold in one edition (CD+DVD). It will contain the title song Sakasazaka and a B-side song sung by AKB48.
The song Kiseki no Door is sung by the following members: Kawamoto Saya (center), Ogasawara Mayu, Ichikawa Manami, Suzuki Mariya, Kojima Mako, Takahashi Juri, Tanaka Yuka (HKT48).
The DVD will include music videos and a mini documentary.
Tracklist
CD

Sakasazaka (逆さ坂)
Kiseki no Door (奇跡のドア) (AKB48)
Sakasazaka (off vocal ver.)
Kiseki no Door (off vocal ver.)
DVD

Sakasazaka (Music Video)
Kiseki no Door (Music Video)
Weakest Janken Queens Documentary
Music Video (PV)