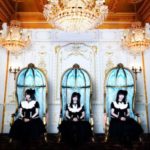 Jyujyu (じゅじゅ) is a Japanese idol group formed in 2014.
It currently consists of 3 members : Neu, Miori and Minoru.
Biography / History
Jyujyu were created in March 2014.
Shirai and Neu appear on the Cheerz mobile app for smartphones since December 2014.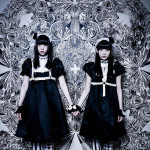 The concept of the idol group is the keyword "curse" (呪). The female duo expresses the absurdity of the society, the jealousy, the envy, and the darkness of the internet throughout their songs.
Their 1st single idoll was released in January 2015.
Jyujyu were the first artists to sign under Tower Records' label Hako Records. As a result, posters were displayed at Tower Records shops as part of the No Music, No Idol? campaign to promote the single Zero (零) in August 2015.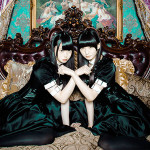 Their 1st album Ikenie (イケニエ) is going to be on sale in February 2016. The cover artwork was made by illustrator Imai Kira. The girls were wearing gothic lolita black dresses designed by Angelic Pretty fashion brand.
In conjunction, Jyujyu 2nd One-Man Live will be held in March 2016 at Tokyo Kinema Club.
Shirai announced her graduation in late February 2016. As a result, the staff told that the idol group was on hiatus. Auditions were held in March to recruit new members and restart activities in the Spring.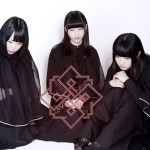 Neu started a solo career under the name of Neu-chan (ねうちゃん) in April 2016.
Miori and Minoru joined Jyujyu in July 2016. Miori is a former member of Himawari Joshi (ひまわり女子). Minoru was a solo idol singer known as Shiratama Pirorin Empire (白玉ピロリン帝国).
They made their first appearance on the single Noroi Hajime (ノロイハジメ) released in October 2016. The girls show off their dark side in the music video.
The single Kuro Ito (黒糸) went on sale in March 2017. In the MV, the girls are in a room of what appears to be an antique mansion, Jyujyu spin and sway under flickering lights, their glance upon enchanted mirrors and portraits, while their hypnotic vocals become entwined with the gloomy instrumentation.
Profile
Jyujyu (じゅじゅ)
Years active : 2014 – present
Label : Hako Recordsc
Agency : Xidea
Members
Neu (ねう)
Miori (みおり) – Yukimura Miori (雪村美織)
Minoru (みのる) – Shiratama Mashiro (白玉ましろ)
Former members
Discography
Singles
14/01/2015 : idoll
02/08/2015 : Zero (零 ; Rei)
31/10/2015 : Gekkou Pierrot (月光ピエロ)
25/10/2016 : Noroi Hajime (ノロイハジメ)
14/03/2017 : Kuro Ito (黒糸)
Albums
23/02/2016 : Ikenie (イケニエ)
Links
News