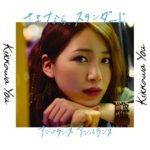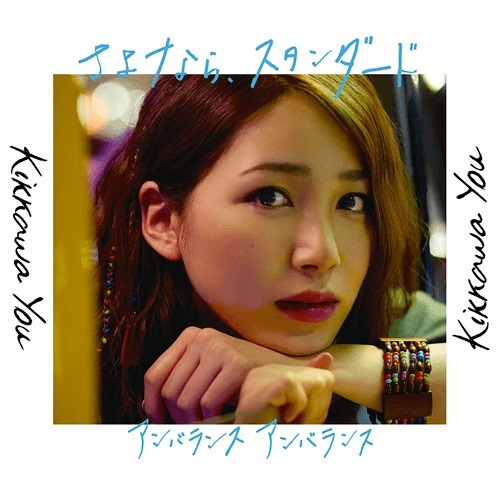 The new single of Kikkawa You will be on sale on May 24.
It will be entitled Sayonara, Standard (さよなら、スタンダード) ; this is the 11th single by Kikkawa You.
Watch the MV and its making below.
The song Sayonara, Standard was written and composed by Omori Yasuko
The B-side track Unbalance Unbalance was written by Machico Tatsuro.
The single will be available in 3 versions.
The CD will contain the main song, the B-side song Unbalance Unbalance, and their instrumental versions.
The limited editions DVDs will be different depending on the eédition. The one will contain the video clip and its making, the other one will contain the vieo of the last Kikkawa You tour.
Tracklist
CD

Sayonara, Standard (さよなら、スタンダード)
Unbalance Unbalance (アンバランス アンバランス)
Sayonara, Standard (Instrumental)
Unbalance Unbalance (Instrumental)
Limited Edition A DVD

Sayonara, Standard (Music Video)
Sayonara, Standard (Making Of)
Limited Edition B DVD

Kikkawa You Live Tour 2017 – YOU! Tomo! Tori! Final Tokyo performances
 Music Video (MV)