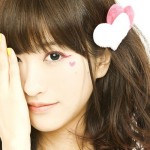 Kotone Mai (小桃音まい), born on August 24, 1990 in Kobe (Japan), is a Japanese idol and singer.
Her nickname is Mainya (まいにゃ).
Her height is 147.6 cm.
Kotone Mai told that she had decided to become an idol because she was originally a fan of Hello! Project.
One of her dreams is to hold a concert at Nakano Sun Plaza, Tokyo.
Biography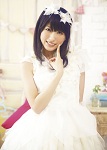 Kotone Mai began her music career in April 2009.
Mainya participated in her 1st live performance in April 2009 at Omotesando Fab alongside other artists.
Her 1st single Dreamscape☆ was released in October 2009. It was a limited edition. The 1000 copies of the CD were sold in 3 days.
Mainya held concerts at Akiba Festa in Thailand in 2011 and Shinsen Animation Festival in China in 2012.
Her album 1st Chocotto (1st-チョコっと) went on sale in February 2013.
Kotone Mai signed under Victor Entertainment's label Version Music on May 10, 2013. This day has officially been certified "Kotone's Day" (ことねの日) by the Japan Anniversary Association.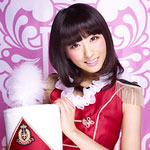 Her major debut single Bang Bang Koteki Samba (Bang Bang 鼓笛サンバ) was released in August 2013. It ranked 8th on the Oricon daily chart.
It was announced in February 2014 that she had left Pony Canyon to join Victor Entertainment's label VersionMusic.
Kotone Mai formed the idol unit Mainya with Shuffle Sisters (まいにゃ with シャッフル・シスターズ) in collaboration with 3 members of Dianna Sweet. They released the single Parade Illusion (パレード・イリュージョン) in October 2014. It is the ending theme song for the anime Mysterious Joker (怪盗ジョーカー ; Kaitou Joker).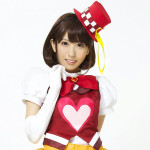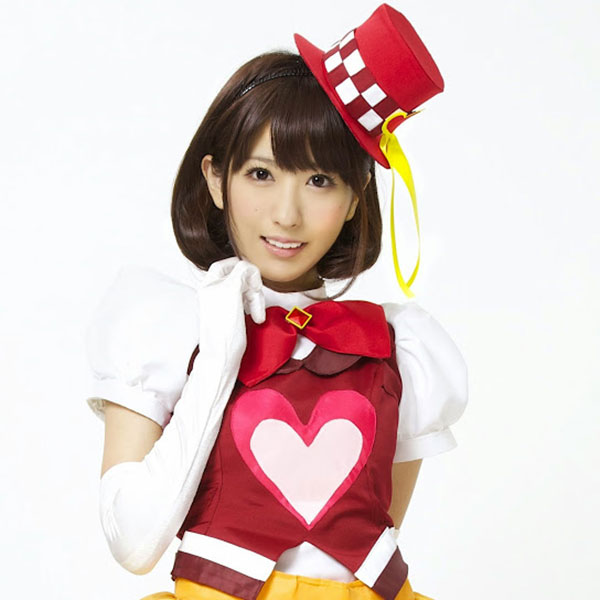 She gave concerts in Taiwan in April and in August 2015.
In August 2015, Kotone Mai was transferred to Monster Japan Association.
The singles Colorful∞Infinity and Chururippa (ちゅるりっぱ) were only on sale at concert halls in August 2015.
Mainya participated in IDOLidge Carnival in Taipei in December 2015.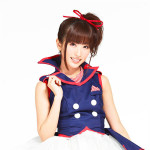 In February 2016, Kotone Mai and Minami Chisato (Idol College) participated, along with local celebrities, in the Setsubun Festival (節分大祭) at the Honmonji temple in Tokyo. This annual event commemorates the last day of the winter, and the arrival of spring, in association with the Lunar New Year.
She went back to Taiwan in May 2016.
Kotone Mai's solo graduation is scheduled in August 2016. This event will mark the end of her solo activities.
Mainya is going to create a new idol group during the summer in order to purser her career.
Profile
Kotone Mai (小桃音まい)
Nickname : Mainya (まいにゃ)
Birthdate : 24/08/1990
Birthplace : Kobe, Japan
Blood type : A
Years active : 2009 – present
Label : Victor Entertainment
Agency : Monstar Japan Association
Discography
Singles
07/10/2009 : Dreamscape☆
24/11/2009 : Masterpiece
27/01/2010 : Sakura, Fuku Koro ni (さくら、咲くころに。)
22/09/2010 : Cosmic Universe (コズミック☆Universe)
07/06/2011 : Lagrange Point (ラグランジュ☆ポイント)
03/07/2012 : ♥ Magic Kiss ♥
14/08/2013 : Bang Bang Koteki Samba (Bang Bang 鼓笛サンバ)
26/02/2014 : Dancin' High School (ダンシン☆ハイスクール)
Collaboration Singles
29/10/2014 : Parade Illusion (パレード・イリュージョン) (Mainya with Shuffle Sisters)
Limited Singles

01/08/2015 : Colorful∞Infinity
28/10/2015 : Chururippa (ちゅるりっぱ)
Albums
12/02/2013 : 1st Chocotto (1st-チョコっと)
Links
News