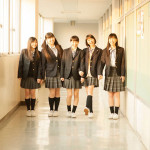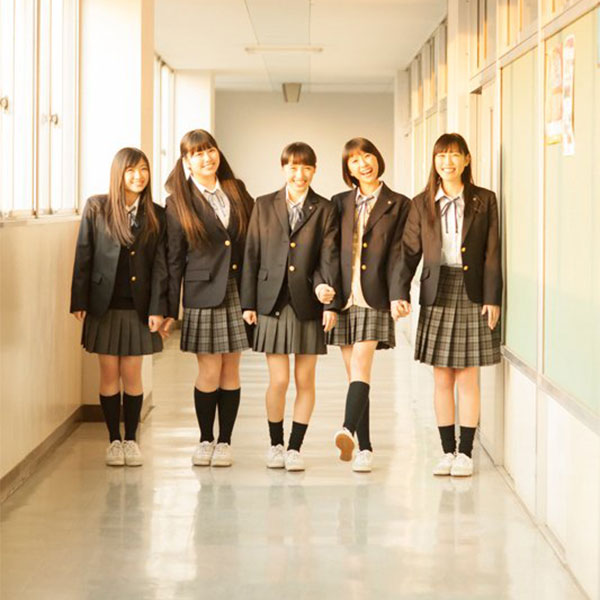 Momoiro Clover Z will release their new single Seishunfu (青春賦) on March 11.
This is the second release of their 3 Singles Project, following Momoclo's collaboration with Kiss on Yume no Ukiyo ni Saitemina (夢の浮世に咲いてみな).
The songs Seishunfu, Yuku Haru Kuru Haru and Link Link are used in the movie Maku ga Agaru (幕が上がる) starring the members of Momoiro Clover Z.
The MV has been unveiled.
In the video, Momoclo act as students holding their high school graduation ceremony.
The lyrics of Seishunfu were written by Kuwahara Nagae. The music was composed by Shiori. Both songwriters had already worked with the idol group in the past.
Hashire -Z ver.- is a new version of the song of the same name.
The limited editions come with a Blu-ray featuring a different music video depending on the edition.
A special website has been opened : 3 Singles Project.
Furthermore, the members of Momoclo are going to dub the voices of angels characters in the movie Dragon Ball Z no  "F" (ドラゴンボールZ 復活の『F』) which will be released in April 2015. They also perform the theme song for the movie based on the manga by Toriyama Akira.
Tracklist
Regular Edition

CD

Seishunfu (青春賦)
Hashire! -Z ver.- (走れ!-Z ver.-)
Yuku Haru Kuru Haru (行く春来る春)
Link Link
Seishunfu (Instrumental)
Hashire! -Z ver. (Instrumental)
Yuku Haru Kuru Haru (Instrumental)
Link Link (Instrumental)
Type A

CD

Seishunfu (青春賦)
Hashire! -Z ver.- (走れ!-Z ver.-)
Yuku Haru Kuru Haru (行く春来る春)
Seishunfu (Instrumental)
Hashire! -Z ver. (Instrumental)
Yuku Haru Kuru Haru (Instrumental)

Blu-ray

Seishunfu (Music Video)
Type B

CD

Seishunfu (青春賦)
Hashire! -Z ver.- (走れ!-Z ver.-)
Link Link
Seishunfu (Instrumental)
Hashire! -Z ver. (Instrumental)
Link Link (Instrumental)

Blu-ray

Hashire! -Z ver.- (Music Video)
Music Video (PV)