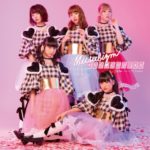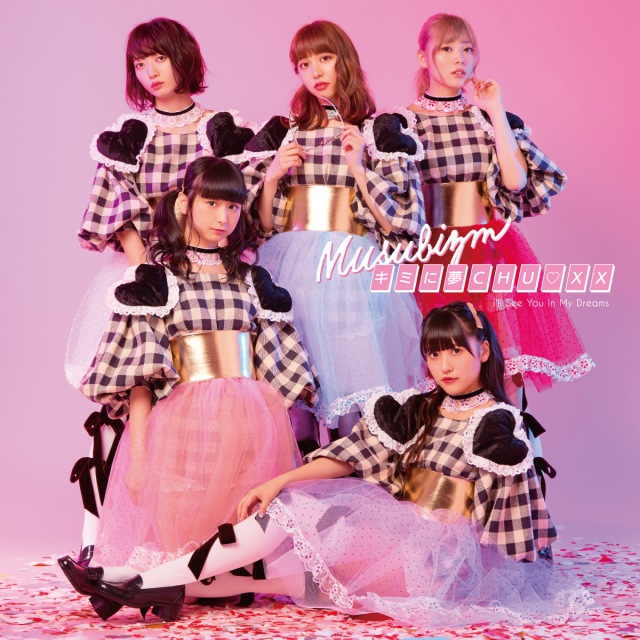 Musubizm will release their 3rd single Kimi ni Mu CHU♡XX (キミに夢CHU♡XX ; I'll See You in my Dream) on June 26.
The singles' songs are written and composed by SEIJ, combining the 80's synthpop genre with the 2010's bubblegum bass for a sound adapted to a idol group looking to connect and share the kawaii culture of Japan with the rest of the world.
The costumes worn by the members of Musubizm were designed by SIIILON clothing brand.
The single will be available in 2 editions. The CD is different depending on the edition.
Having celebrated their 2nd anniversary in December 2016 at the Shibuya WWW in Tokyo, Muzubizm have progressed in 2017 with a bimonthly one-man live at the Harajuku Astro Hall since last March. The group announced to perform at YATSUI FESTIVAL! 2017 in June and Idol Yokocho Natsu Matsuri in next July.
Tracklist
Type A

Kimi ni Mu CHU♡XX (キミに夢CHU♡XX)
Kimi ni 100% (キミへ100%)
Kimi ni Mu CHU♡XX (Instrumental)
Kimi ni 100%  (Instrumental)
Type B

Kimi ni Mu CHU♡XX (キミに夢CHU♡XX)
Koakuma na LOOK (.小悪魔なLOOK)
Kimi ni Mu CHU♡XX (Instrumental)
Kimi ni 100%  (Instrumental)