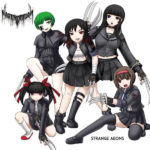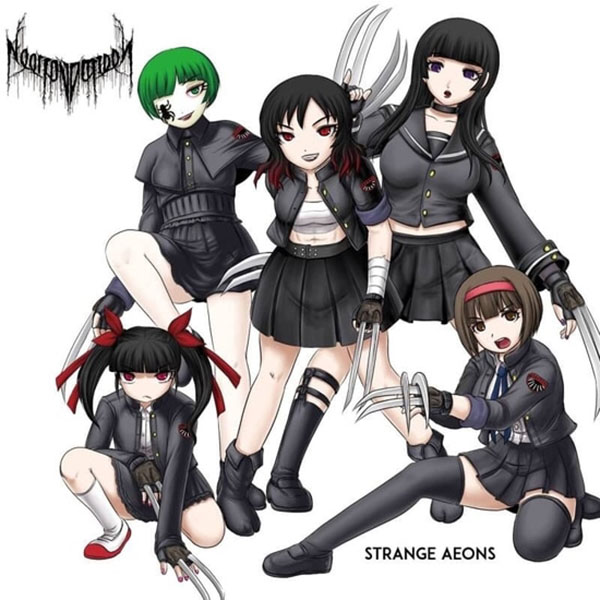 Necronomidol unveiled their new single!
It's entitled Strange Aeons and will go on sale January 17th.
This is the sixth single of the dark metal idol group Necronomidol.
For this single, the group collaborated with a group of musicians Kiba of Abika, who had previously worked with the popular idol group Babymetal.
The single will be sold in several editions: « DIRGE » and « PAEAN ». Will also be on sale a digital version.
Tracklist
CD (Ver. DIRGE)

STRANGE AEONS
WITCHING HOUR
dirge of baldr
CD (Ver. PAEAN)

STRANGE AEONS
WITCHING HOUR
BLOODWINGS
Digital

STRANGE AEONS
WITCHING HOUR
dirge of baldr
BLOODWINGS