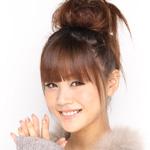 Former Morning Musume member Niigaki Risa will be starring in the stage play Zettai Kareshi (絶対彼氏 ; Absolute Boyfriend).
Niigaki Risa will play the role of Izawa Riiko, a girl who has bad luck with boys and who has ordered a cybernetic boyfriend.
Zettai Kareshi is based on the manga series of the same title by Watase Yuu.
The stage play will run from March 16 to 20 at Theater 1010, Tokyo.
Schedule
16/03/2013 : 13:00 / 18:00
17/03/2013 : 13:00 / 18:00
18/03/2013 : 19:00
19/03/2013 : 19:00
20/03/2013 : 13:00